Are you relying on Google to keep sending you traffic? What if you stop ranking so well? Or your site gets a penalty? Maybe you are paying for traffic over and over. Why would you want to do that? You could be capturing each visitor to your list and keeping them there. That is what marketing automation does.
By offering a series of useful email messages to your visitors you can get them to give you their email address and keep them coming back. The best way to grow your list is to offer something of value.
At one time most people used eBooks. The problem with that is the high percentage of subscribers who download what you offer and then immediately unsubscribe. If you send the same information as an autoresponder series, your subscribers may want to stay on your list.
This works – but many are not doing this as well as they could. Think about the emails you receive. Personally, I read the short ones as soon as I open them. But the long ones I often save for "later" – but that "later" never comes. I bet many other people do that, too.
So how to set up email marketing automation that delivers results by engaging your audience? Here are a few ways:
Goal: Get Your Emails Opened
The goal is to get your emails opened. By sending really short emails your subscribers will be more likely to open them. They may not do this consciously, but subconsciously they'll associate your emails with "short and painless". That is what you want. Their goal is to get information in easily digested bites.
Your goal is to keep them opening or at least wanting to receive your emails so when they are ready to buy what you offer they remember you. Search traffic converts because people use it when they're ready to buy. If they remember you they won't need to search – they can just click on your link in your emails.
Remember to ALWAYS include a link back to your site! No need to get salesy: Simply include your link for further information or as a way to connect.
Simplify the Process
What is easy gets done more often. The best way to create your marketing automation campaign is to use a template you can edit each time. That way your header, logo, slogan, social sharing buttons, and links to your social networking accounts are already in place. You just edit the text.
Email solutions providers are making templates easier to use. There is a video about autoresponders that explains the many features that are now built into templates.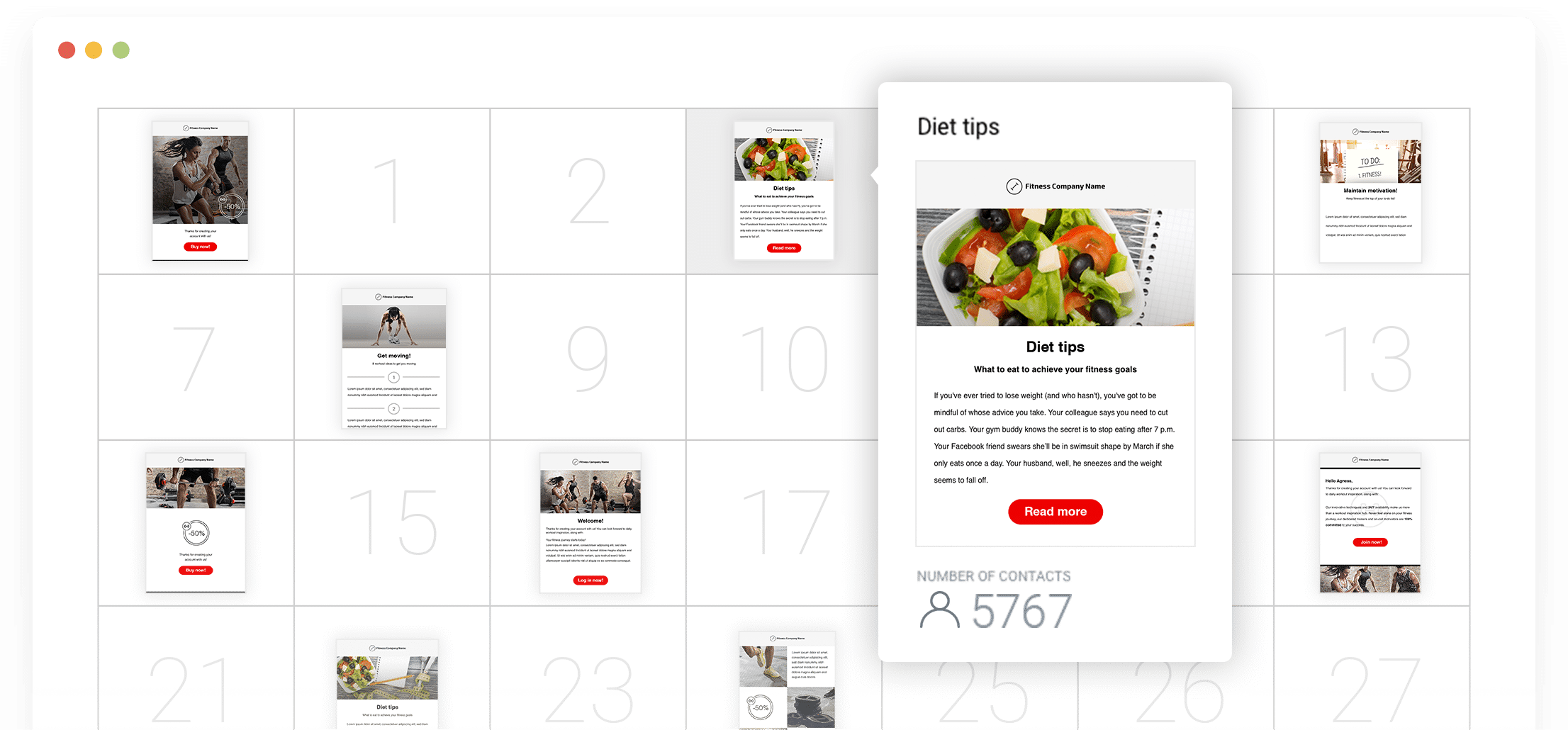 If you make your messages flow in a sequence, your subscribers will be more likely to be happy to receive them. Here's also a quick and sweet intro to autoresponders by ProBlogger.
Here are a few ideas for you:
One way to do that is to write a how-to and then break it up into small sections. You can re-package your existing content into an email course to be delivered to your subscribers' inboxes on a regular basis
Or you can make a list of priorities in order and write each one separately.
Do whatever works best for you. Remember to always focus on what your potential buyers want – NOT what you want.
Give your subscribers what they want to receive and you can keep them on your list reminding them to choose your company. Over time you build trust that increases conversions. Do this consistently and your profits will grow.
Make Your Emails Mobile-Friendly
Studies continue to show increases in the percentage of email being opened on smartphones. In fact, 75% of U.S. residents say they check their emails using a mobile device in most cases. Overall, back in 2017, more than 60% of U.S. email opens occurred on mobile devices.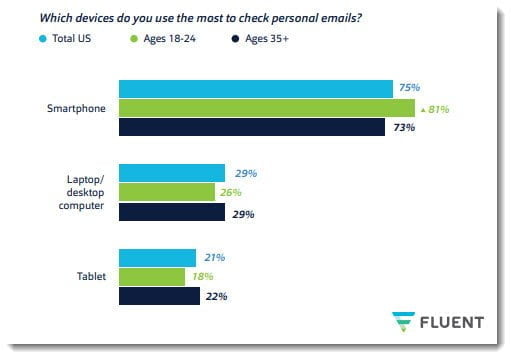 Make sure you have updated all your email templates and landing pages to work on mobile devices.
More importantly, test and then test again. Even if you have created a sequence of 100 emails, send yourself a test copy of each one. Then open each email on a smartphone, test images and links and only then activate.
Do not assume they work. You need to actually test them on as many devices as possible:
Verify that the header, images, and videos resize correctly. If they don't you will need to update your site with new code, a new theme, or plugins.
Click on the social media accounts and verify they take your readers to each specific social account.
Test every social sharing button – or at least the major platforms – and ensure that it works as expected.
Configure shared tweets to include your Twitter username and make sure images share properly on Facebook, Pinterest, and LinkedIn.
Repeat Visitors Are More Likely to Buy
Building your list, setting up autoresponders, and creating actual relationships with your visitors can turn missed opportunities into leads and sales. You must keep them coming back to buy.
But more importantly, return visitors can easily become your brand ambassadors who will actual help you increase your sales and defend your reputation. Provided you manage your relationships with them properly.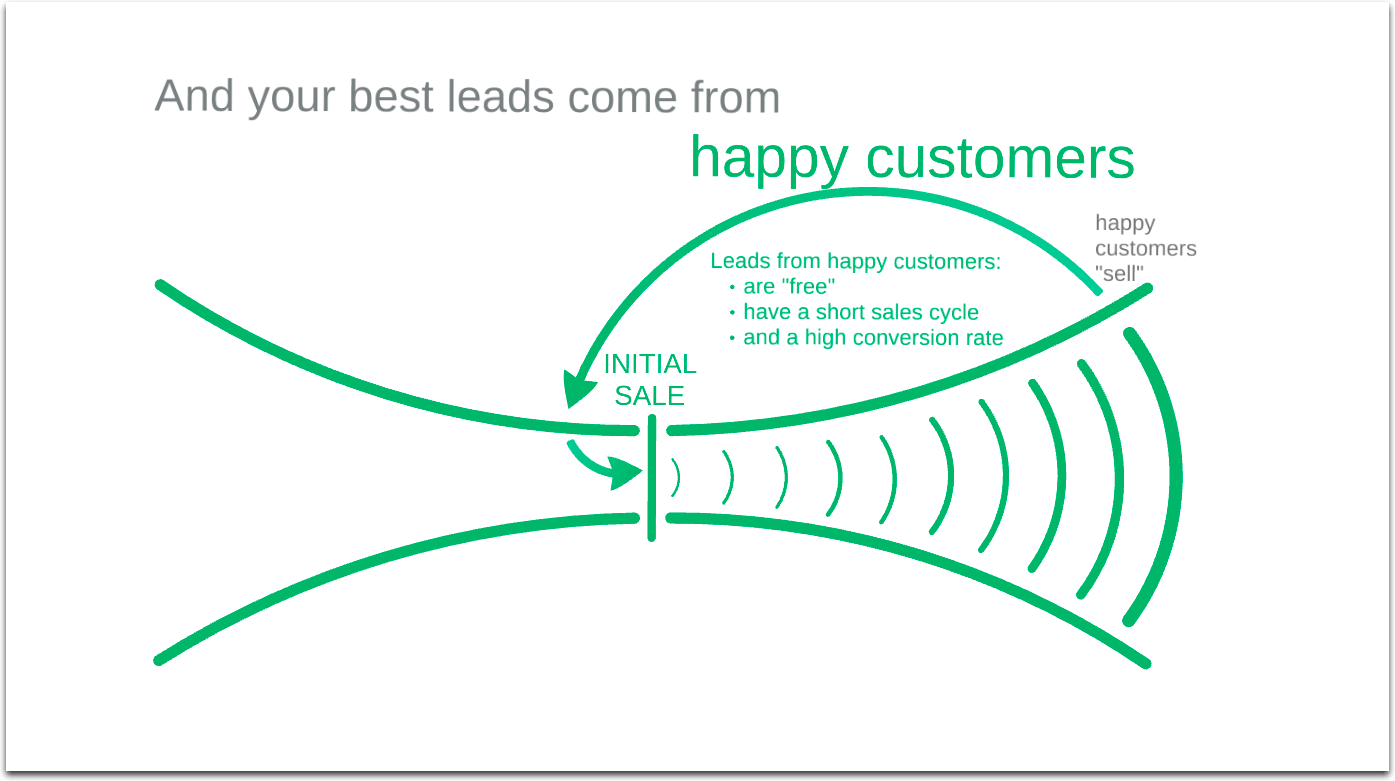 (By Guy Nirpaz via Prezi)
Creating an effective marketing automation campaign will help you connect to your audience on a regular basis, driving them back to your site. Encourage your subscribers to talk back, reply and contribute. Don't try to sell too much: Focus on a relationship building aspect. Thank them and put your most active subscribers in the spotlight. They need to feel you appreciate them.
Maintaining an active email list means building an independent brand asset that will help your site through any Google update. Using email automation will help your email marketing needs by scaling and automating some of the process, giving your more time for personal interactions.