A 2018 B2B buyers survey reported that 45% of consumers see an increase in the research involved in a purchase, and an additional 45% utilize more than one source during their research compared to their process the previous year.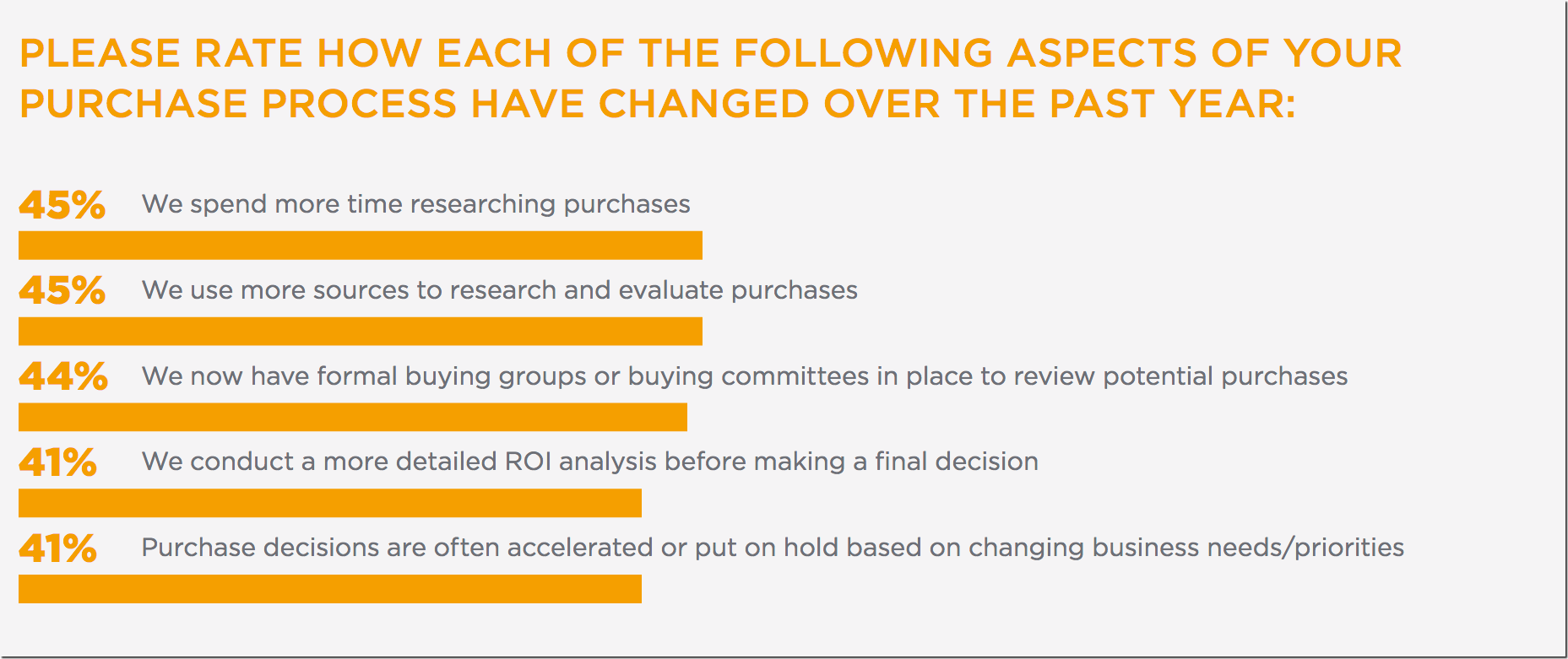 It's clear that gaining a B2B buyer is more difficult than ever, but with the right strategies, you can successfully obtain customers. The best method for making a sale is to identify and create a buyer persona.
A B2B buyer persona is a profile of your target audience. The profile will incorporate information on their demographics and psychographics among others. When you understand your target audience better, you can develop custom marketing that is tailored to how your customer thinks and how they like to buy.
Step 1: Identify What You Need to Know
Before you can develop a buyer persona, you need a better understanding of your ideal customer. Start by jotting down a list of what you need to learn about the target audience.
Look for:
Careers. Look through LinkedIn profiles of potential buyers. Write down job titles, education levels, self-identified skills, and their professional backgrounds/previous careers.
Demographics. Check out the ages, genders, and physical locations of potential buyers.
Problems. Identify the stakeholders involved with a B2B purchase and then identify the issues they face. How can your product or service solve or fix their problem?
Individual Lives. Identify everything involved in an average day for your potential buyer. Which social media platforms are they on? When are they active at work? What professional organizations are they part of? What content do they read, watch, or listen to and how are they accessing it?
Step 2: Find the Answers
Utilize as many sources as necessary to find the answers to your search. Delve deep into LinkedIn, social media, and different studies. Analyze any data you have on your current customers and look for trends. Go to your sales team for their insight and ask them about both the prospects they lost and the ones they ultimately sold to. Have the sales team identify habits, preferences, and interests they've encountered.
Here are a few tools you may utilize for persona building:
1. Google Analytics provides pretty detailed reports on your site visitors' demographics including age and gender: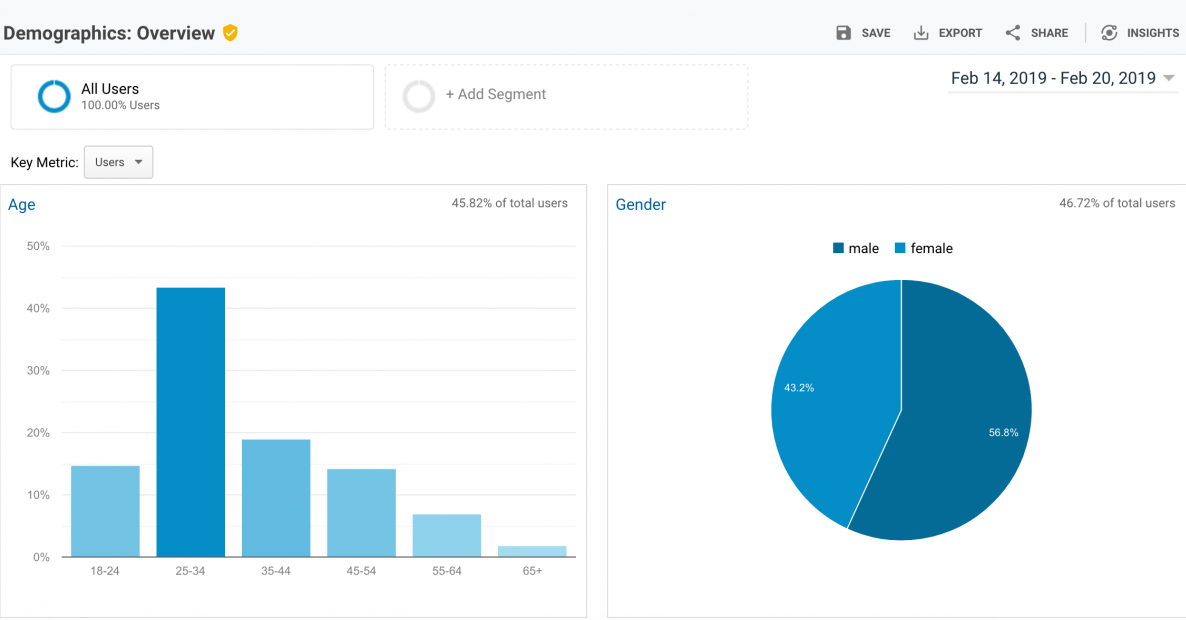 2. Social Mention for social media monitoring.
Social media constitutes a fair amount of content these days and so you should be monitoring it in a similar fashion to how you would blogs or videos. That will be a departure for those who have spent most focus in the past on one on one engagement and how brands are socially connecting with their customers.
A lot more can be gleaned from watching social media profile, which is why I like Social Mention. Especially since it is a free to use tool. That means the results are a little bit basic but helpful.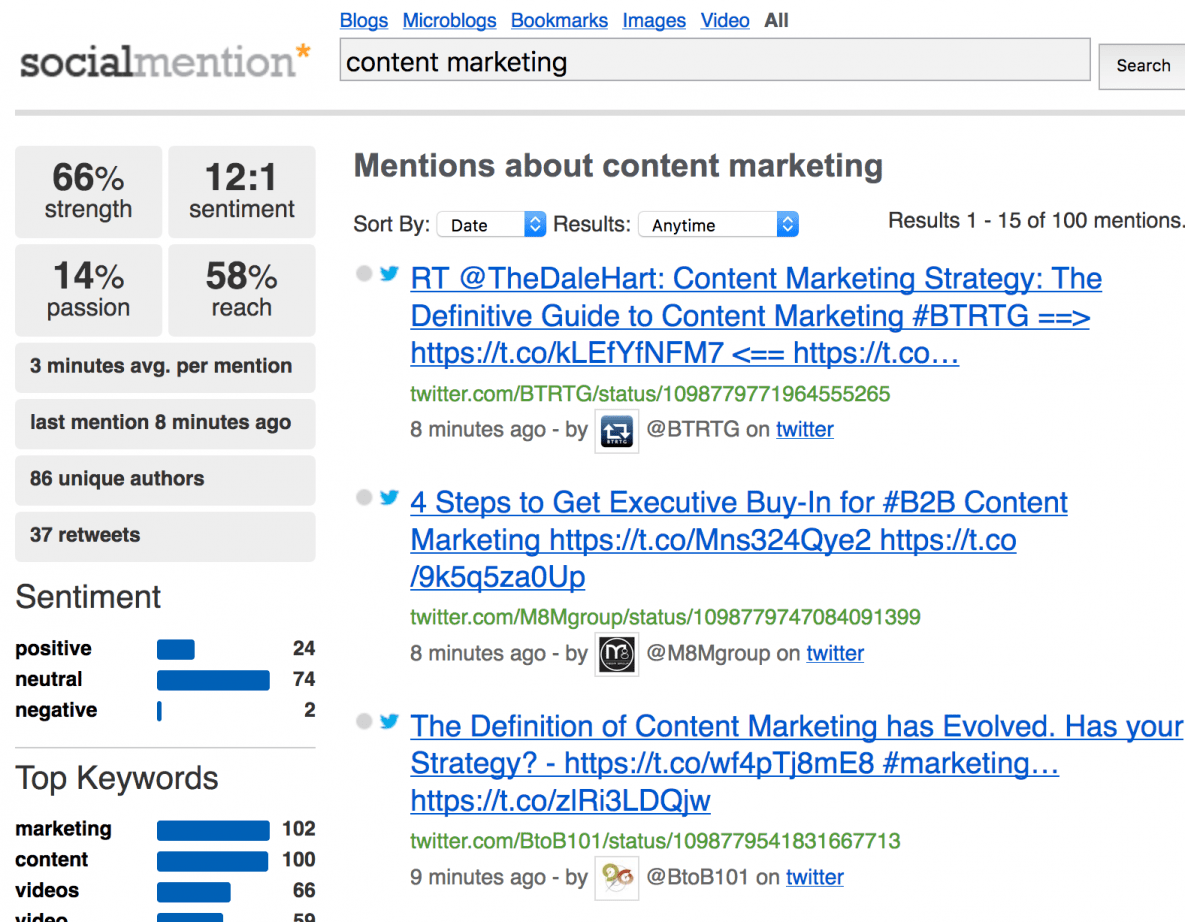 3. Answer The Public for question research.
Seeing what questions your target customers are typing into the search box helps you see the human being behind each query.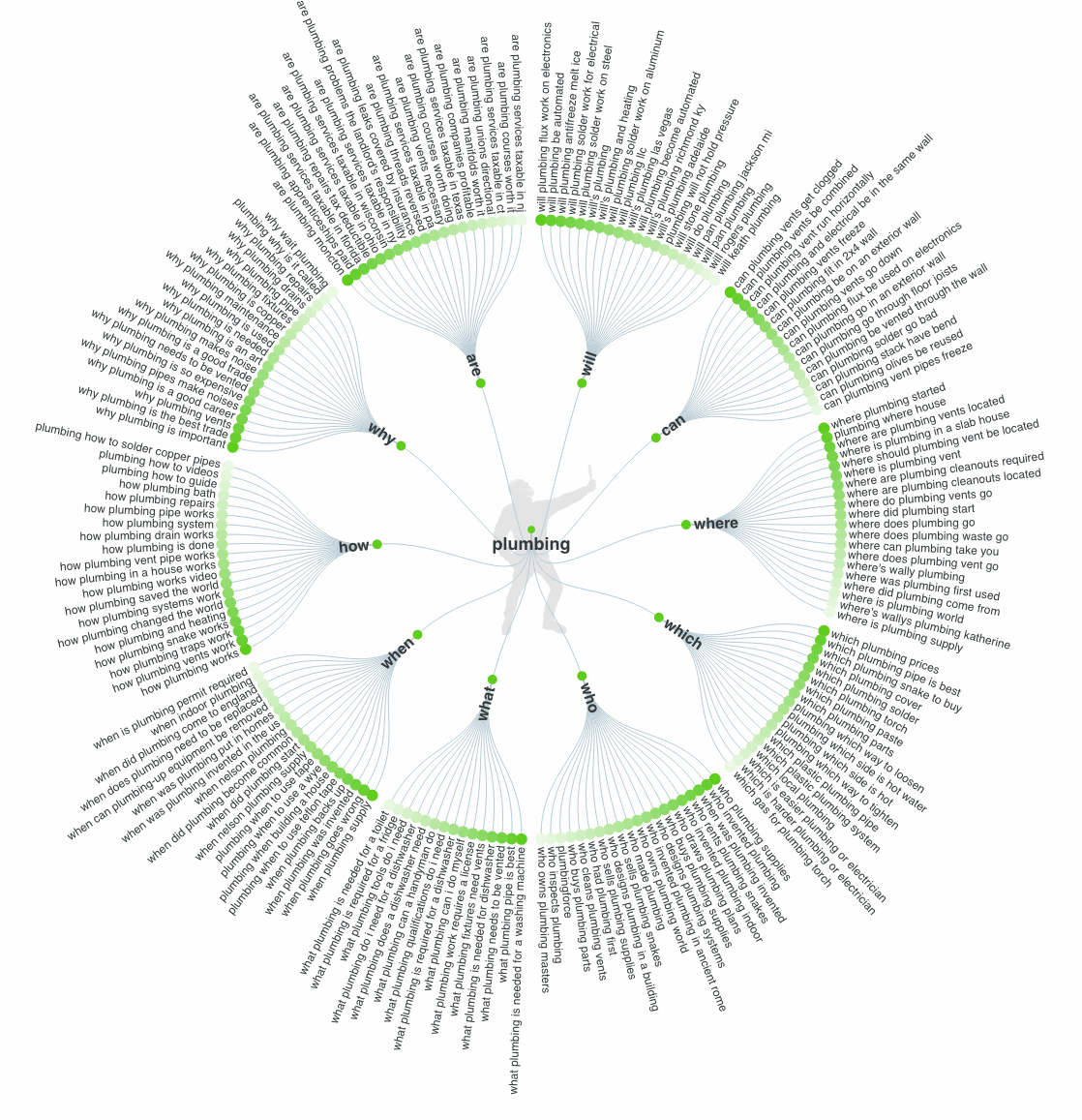 Implement lead capture forms to gather information from prospects. You can easily obtain job titles, industry type, and geographical location with these forms. Finally, make sure you interview every customer and prospect.
Don't interview only the customers with positive experiences. Talking to customers and prospects who had a negative experience will shed light on what problems your product or service can't solve or fix.
SurveyPalace provides a nice functionality allowing you to set up post-purchase surveys which can be used to collect some data on your customers to use for persona building: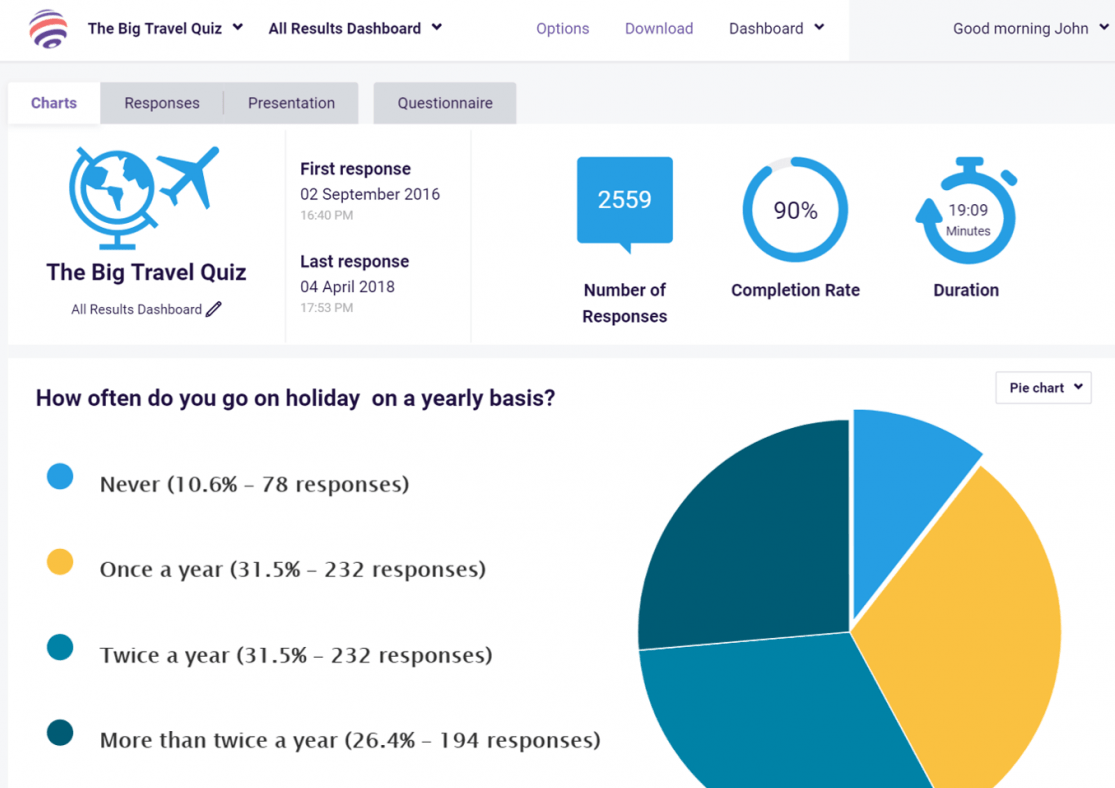 Step 3: Use Tools
Once you have all the information you need, it's time to start putting your buyer personas together. Give each persona a unique name that captures the essence of the customer they describe, like "Mr. Corporate," or "All American." Then build a story around the name. There are fantastic tools and templates online that can help you successfully create a buyer persona. Once they're solidified, print them out and distribute them to your team.
Make My Persona by Hubspot
This is a nice step-by-step tool allowing to create and save buyer personas for free. You can pick an avatar to better relate to your persona by visualizing it and then put it in their details you have collected earlier (including age, education, occupation, etc.)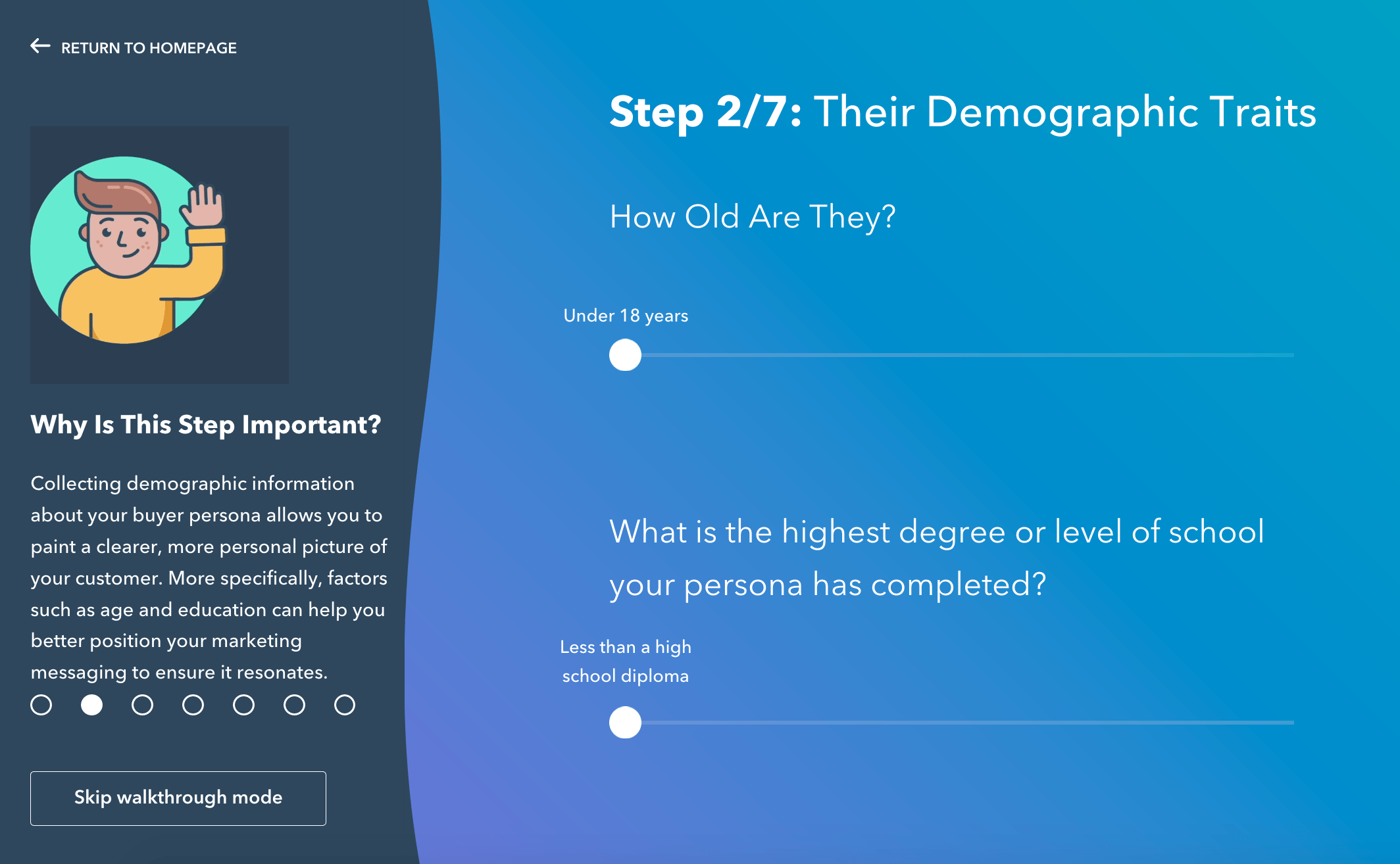 This is another tool that lets you create well-designed customer persona profiles. They already have some personas created for you to better understand what yours should look like.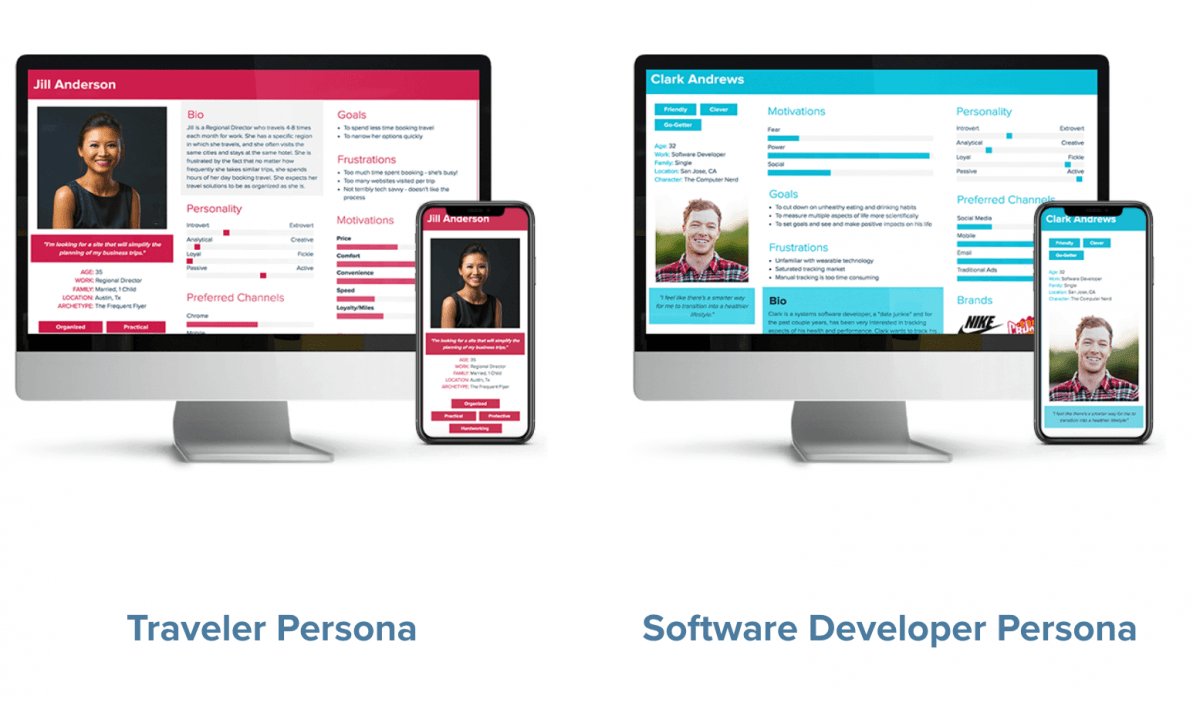 The tool also offers many more marketing templates you'd want to check out including:
Persona Comparison Chart
Content Strategy Calendar
Strengths, Weaknesses, Opportunities, and Threats (SWOT) Analysis
This persona creating tool takes the whole to the next level allowing all kinds of great features including real-time collaboration, drag-and-drop functionality allowing to customize each profile, name and photo generators, persona comparison and more.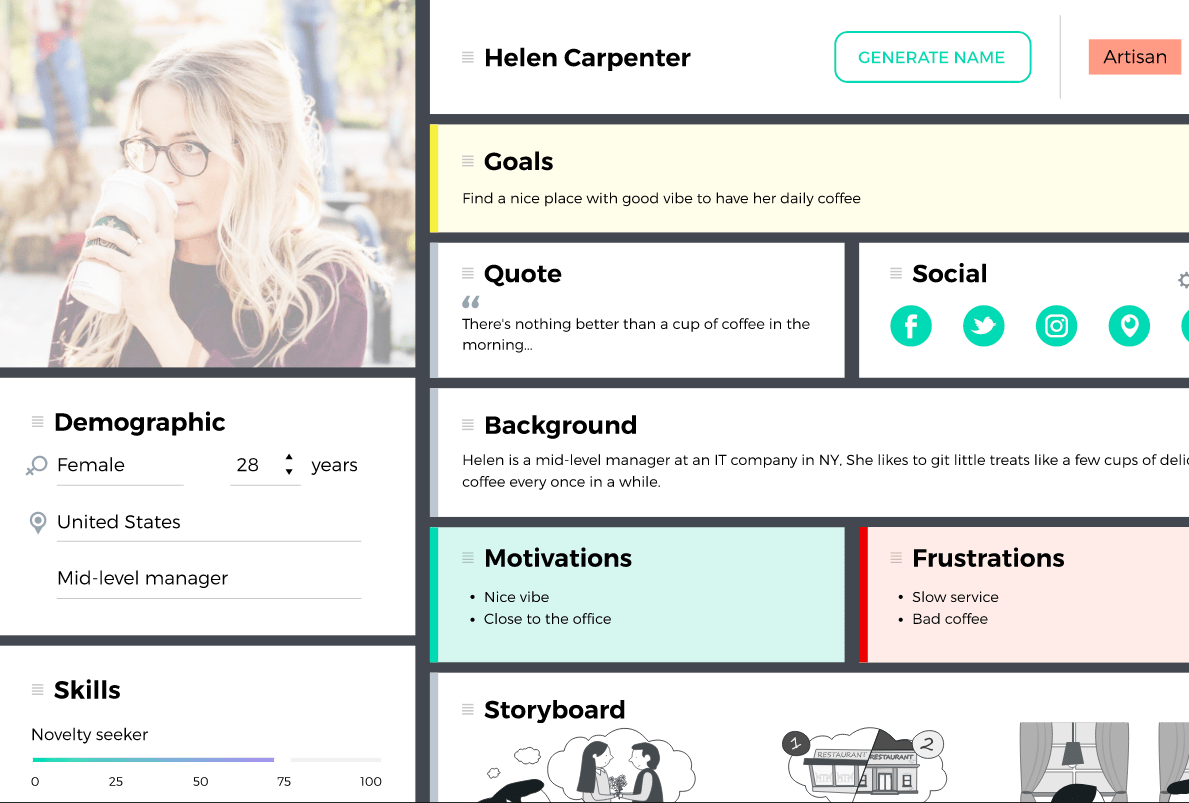 It's free if you manage one project inside the platform. For agencies offering design and marketing services, there's an option to upgrade to the professional plan that costs $24 per month.
Whichever tool or template you choose, remember that persona building is not the goal in itself. The real reason to spend time on your buyer persona building is to teach your teams to target them better by being able to relate to them.
By visualizing your customer, giving him/her name and relatable features, you are able to better answer that fundamental marketing question, i.e. "Ok, so how can I help you?"
When we focus so much on clicks and conversions, it's easy to forget that there are real people behind the numbers. This disconnect is what persona marketing is trying to bridge. Persona building lets you create more relatable content and build more usable websites.
The most important thing to remember is that buyer personas can and will change over time. The interests, needs, and challenges of your current potential customer will evolve, and it's essential to keep your buyer personas up to date.
Keep in touch with your customers – who they are, what they like, and what they need, and stay in contact with the latest industry news and trends to keep your buyer personas relevant.