Competitive intelligence is an imperative aspect for any business managing an SEO campaign.
But how often should you monitor your competitors? And what happens next?
Keeping an eye on your competition can provide you insights into digital opportunities you might want to replicate. You'll also discover elements where you're falling short and need to shake up your SEO strategy.
A comprehensive SEO competitive analysis isn't required for each month. But you want to monitor a handful of competitive SEO metrics to consistently analyse whether you're remaining competitive.
What to Watch
Whilst online competition might seem rudimentary, business owners will often believe that what they do should mimic that of their competitors as they are in the same industry and offering a similar product or service.
But we say "online competition" because brick-and-mortar competition isn't necessarily the same as online competition.
A simple way to understand your organic competition is to analyse the Main Organic Competitors graph through SEMrush.
This tool is hugely popular for online competitive intelligence because it displays you organic competition based on their level of exposure and organic coverage. Locating competition in this style is appropriate compared to simply searching for top keywords and who is making the first page or Google results.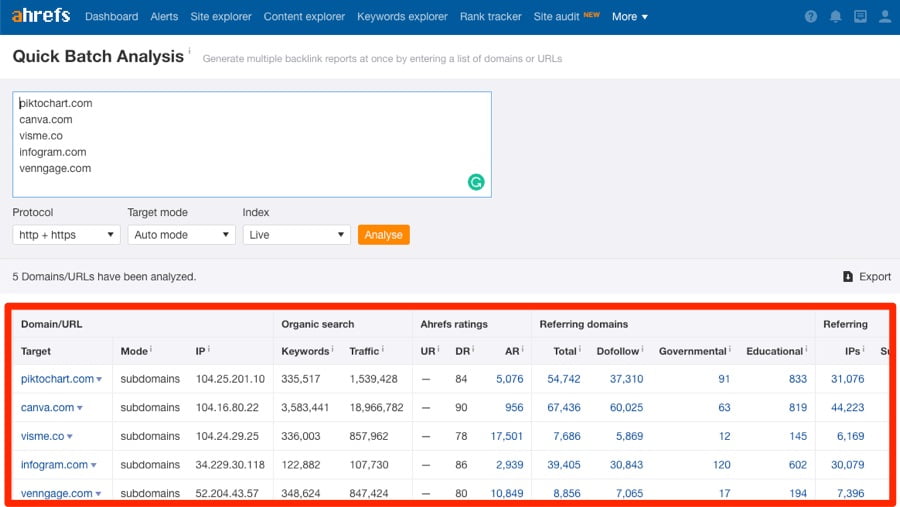 A website may contain first-page exposure for coveted words but might not provide similar coverage for a variety of relevant terms that you're trying to target.
What You Should Look Out For
What you should be looking out for in your competitor monitoring should fit into the categories of attention, indexation, links and visibility.
Visibility
Through original competitive analysis, you can review the full scope of your competition's organic visibility to asses the types of pages and keywords that they are ranking for. Comprehending the gap that exists should offer insight on what site pages and sections you need to produce your website.
For your weekly review, again, choose SEMrush and analyse your competitor's keyword rankings, specifically checking the "Positive Changes section.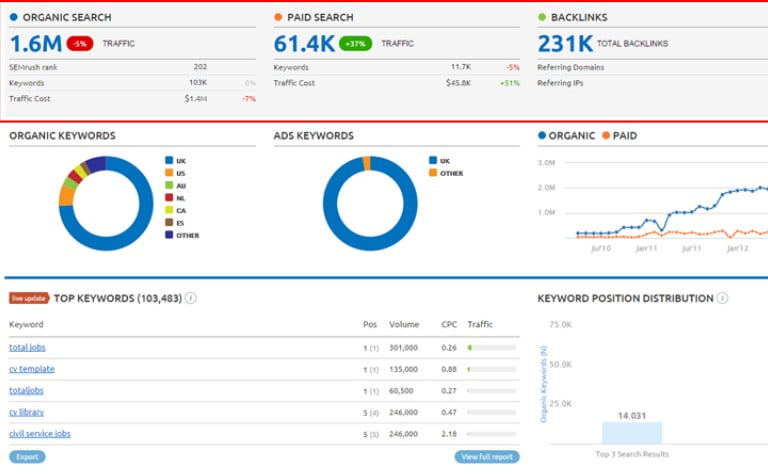 See where they have fallen (awesome!) and where they have improved (less awesome). To simplify the search analysis, filter for new or improved rankings that are above 21st place.
Additionally, since we have to be omni-cannel-mind, remove your SEO blinders temporarily and check out the search section of SimilarWeb. This will help you pinpoint how much share of traffic is arriving via paid or organic search.
You might have to tap on a few shoulders in the paid search department for them to run a quick competitive analysis just as you're doing for SEO if you notice paid search is warranting a large amount of search share.
Indexation
It's enjoyable to see what site sections might be emerging in competitor rankings. Simply checking out ranking changes might help you comprehend hat competitor site sections are "popping".
You get an amazing feeling from revamping a website section and seeing it receive more rankings. Your competitors most likely get this feeling, too.
Check out their organic keyword presence. Export the list so that you can filter it by landing page.
Maintain a running tally of content section visibility to gain an understanding of which site areas they are revising and receiving great success with.
You can take it a step further by sorting the list to only view those terms ranking for Featured Snippets and Instant Answers to understand if your competitor's content is solid enough for Google to feature them in emerging page one search result rich aspects.
Links
Everyone knows that links are what drive the SEO game. Some of the simplest link attainment chances can be through competitive link monitoring. Your competition is relevant to your business, and therefore you are most likely also relevant to the site linked to your competitor.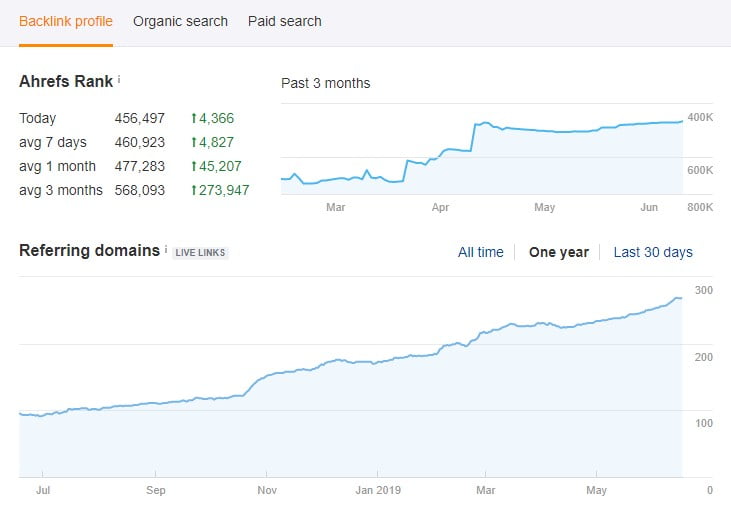 Keep watch on your competition's new links in the "new backlinks" section of the Majestic tool to assess recent link wins for your competition.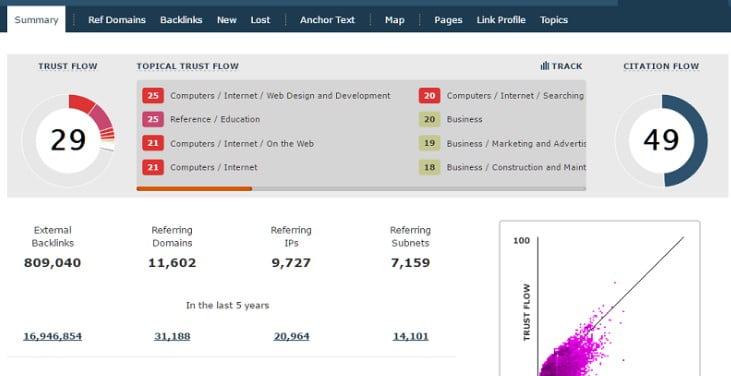 Attention
How much attention are your competitors attracting? Keeping on top of when their brand is mentioned helps you understand where they could be making waves with online mentions.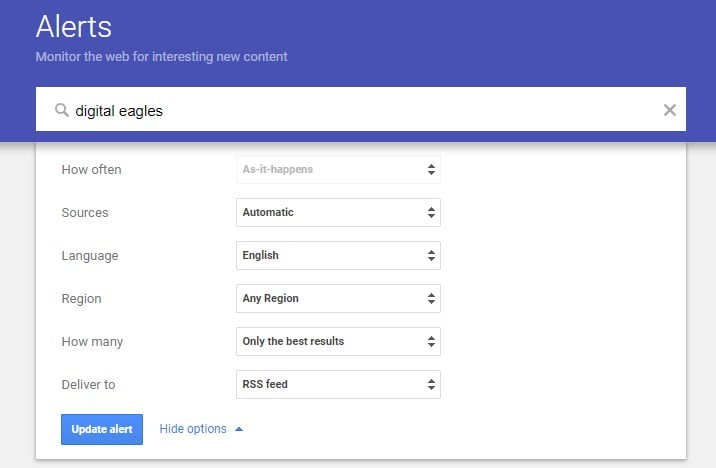 This doesn't necessarily mean linked mentions but it's important to know if their PR team is thriving. Mentions can lead to more social citations and more links. Ultimately, an overall propulsion of a business's brand. There are multiple routes for watching competitor brand mentions. You can use tools like Ahref Alerts, Google Alerts and SEMrush Brand Monitoring.
Why Monitoring is Important
The need for ongoing competitive monitoring isn't necessarily just to satisfy you if your campaign is killing it. It is there to show you how you can become a more effective, more visible marketer.
Relevance is vital here. If another site is a main competitor, mostly anything they do will be applicable. Therefore, you will want to make a move in a similar manner.
If your competitors' content ranks well, you can create a similar content strategy. If they are attaining great links, you can strive to attain similar types of links. If they are getting crazy mention numbers online, you can try to gain attention by creating company/industry news within the same category.
Online competitor analysis is an awesome way to make waves online without draining your business of time and recourses.
Contact Our Experts
If, as a business owner, you don't necessarily have the time to undergo consistent competitor analysis, as well as manage an SEO campaign, feel free to get in touch with the experts at Digital Eagles.
As SEO experts with a profound knowledge of the industry, we can create a campaign strategy for your business that will see great improvements in your online visibility.
Call us on 1300 662 225 and one of our friendly team of digital experts will assist you with all your enquiries regarding an effective SEO campaign with the industry leaders at Digital Eagles.