Your page title is the most important SEO element, yet it's often overlooked. Let's see why titles are so essential for your digital marketing visibility and how to improve and optimize them better!
What is an HTML Title Element?
A title tag is the HTML element of the page that you see in the browser when loading the page: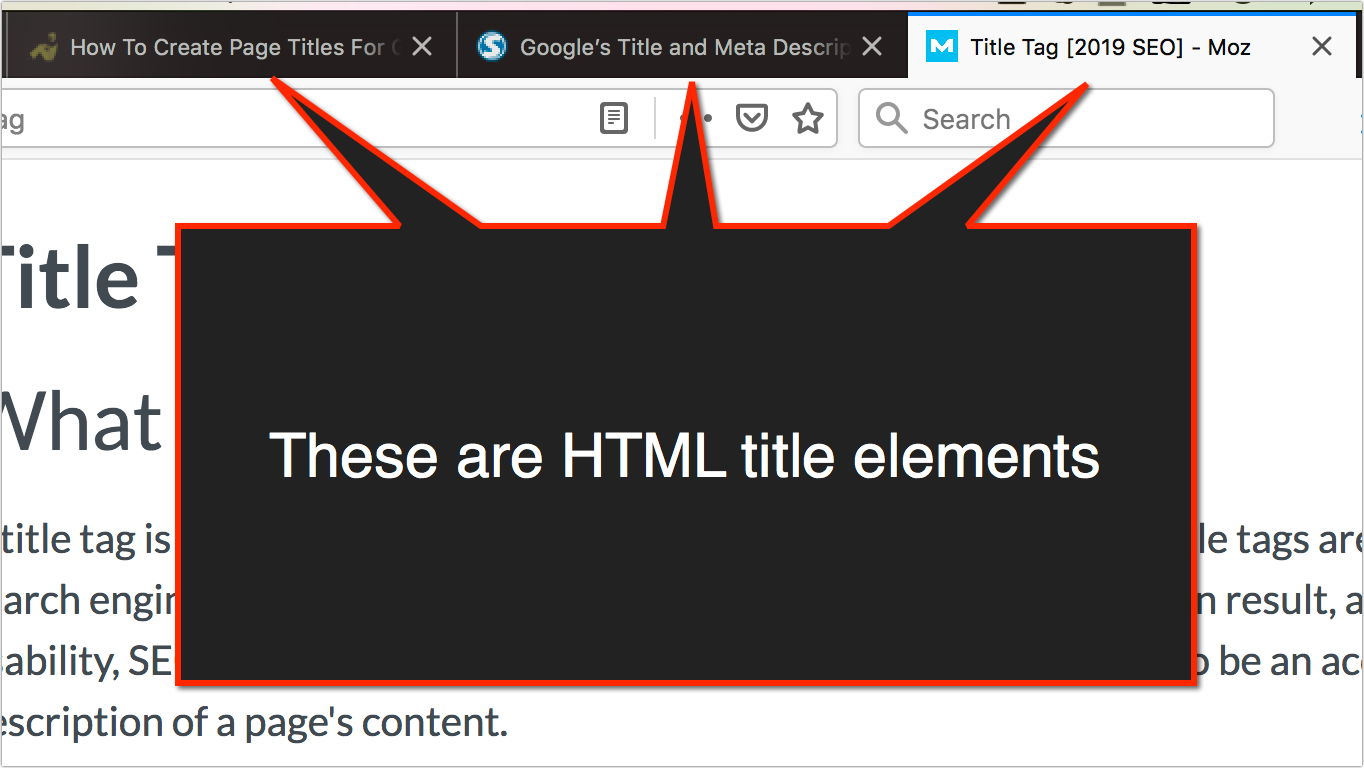 Title tags are also the most important SEO page element giving your target keyword the priority status. Simply put, if search crawlers see a keyword in the HTML title attribute, they know this is the most important topic of the page.
As a rule, title tags are also used to create the search snippets which show up in response to a search query: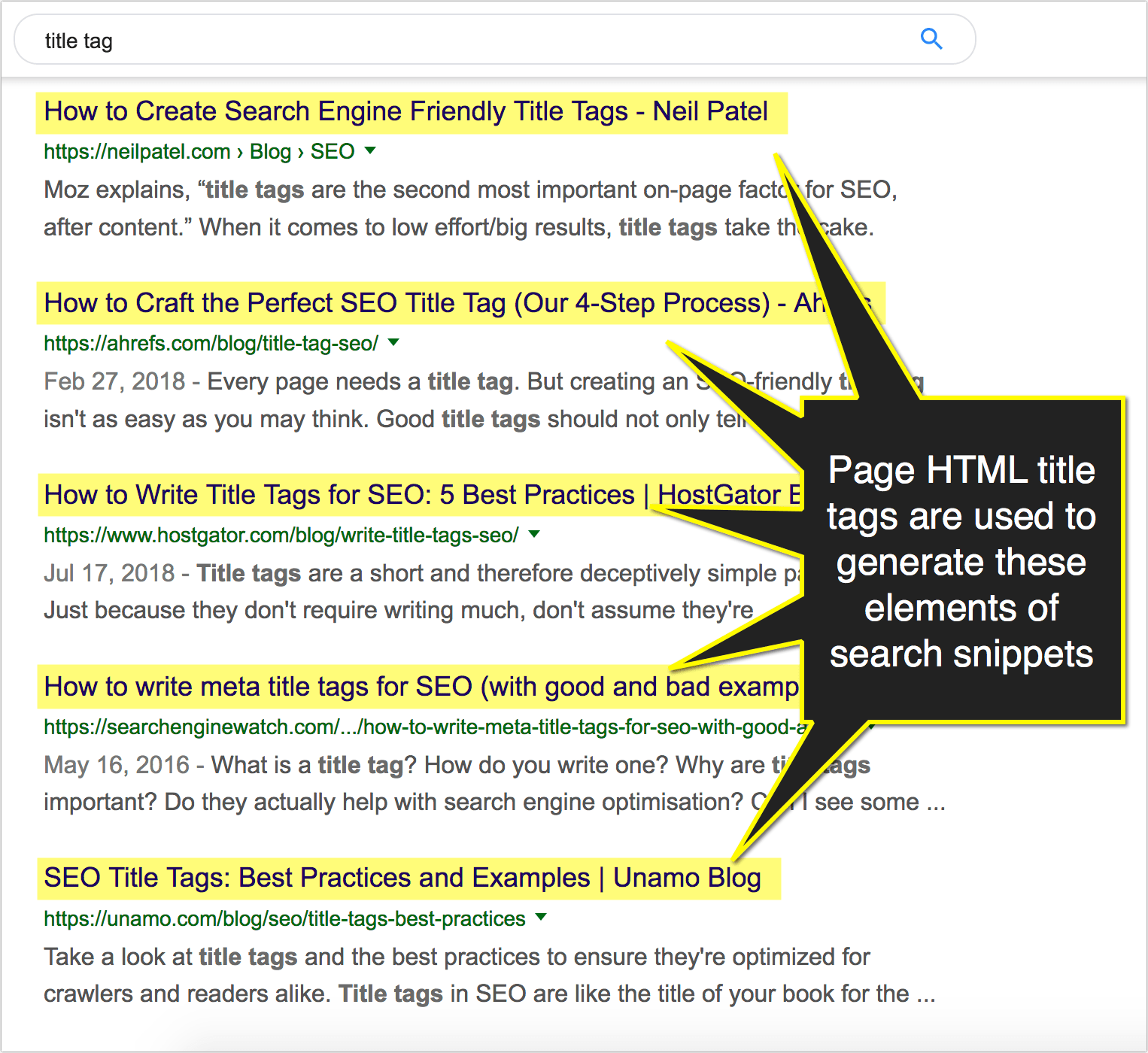 Consequently, if you create a good title tag, you will get a good click-through rate from organic search results. If you manage to get the title tag right, this will in turn increase your traffic substantially. To identify which type of titles will increase your traffic by increasing your click-through rate, you have to experiment and measure the results. This will allow you to become even better at writing titles that convert.
Under certain conditions, traffic that you get by increasing clicks may also increase the site's rankings.
In other words, HTML title element impacts both your search rankings and click-through.
In this article, I'll show you some techniques that are commonly used to improve and optimize your title tags for search engines.
Focus Your Title Better
There's no ideal title length.
Ok, I said that.
Your title tag is your editorial decision. If you need it to be longer, go for it. There are a few recommendations to guide you but let them not limit you too much.
When it comes to Google, there's an optimal title length, i.e. title tag recommendations that help you figure out how much of the title will be displayed within Google search results before it is truncated: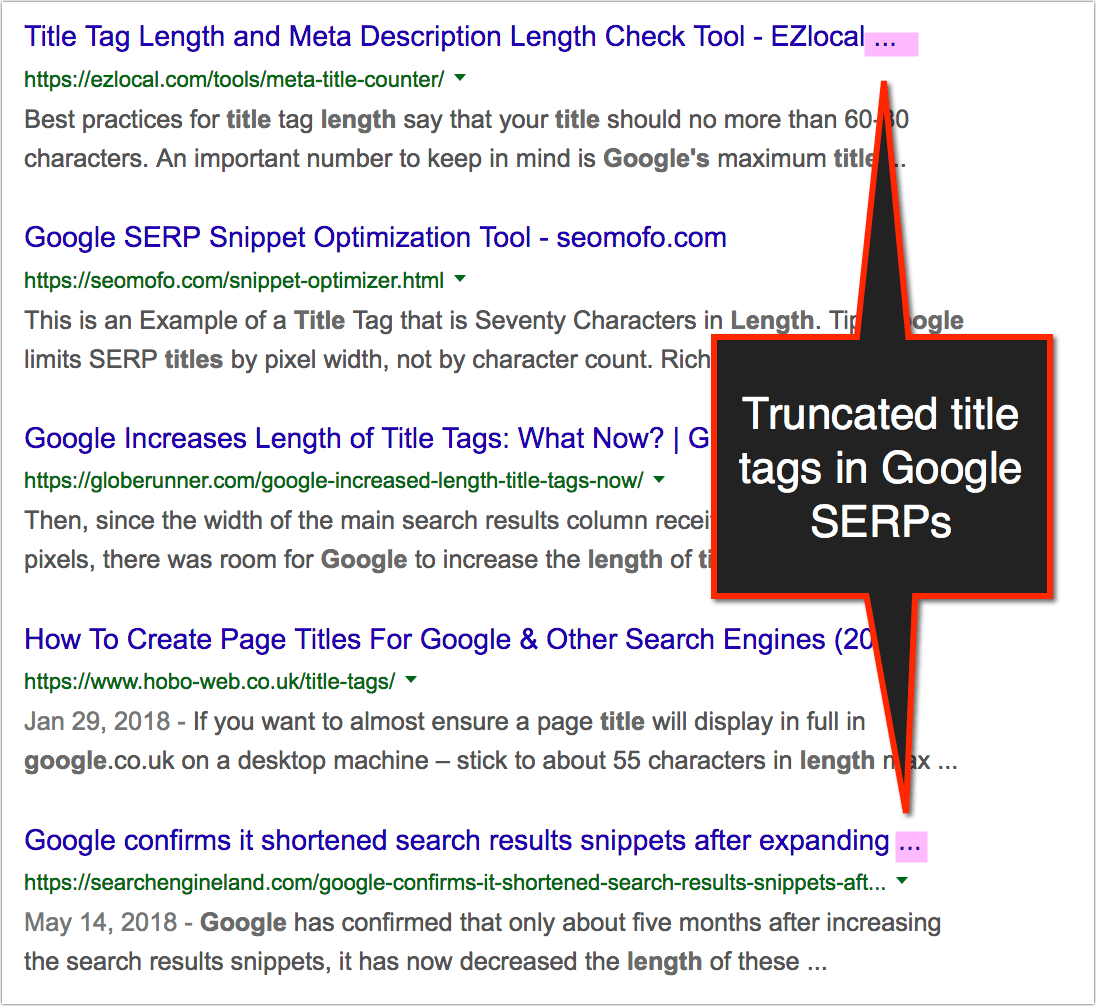 You can use Moz's Title Tag Preview tool to see how much of your title will be displayed in search:

Google typically displays the first 50-60 characters of a title tag. If you keep your titles under 60 characters, our research suggests that you can expect about 90% of your titles to display properly.
Apart from showing up in search, a title tag has another important purpose: It needs to give your important keywords maximum visibility.
When looking at title tags during an SEO audit, you will find title tags that are so short that they don't adequately explain what the article is about or title tags that are too long, normally because people want to use every keyword they can think of in the title.
Both are wrong, both from SEO and click-through standpoint.
Optimal SEO title recommendations are as follows:
Optimal title length: Best practices on this topic suggest that the optimal length is usually 50 to 60 characters. If you're unsure what is best, use this guideline.
Use top keywords: Do keyword research and find the keywords your visitors use when deciding how to best word your title. In other words, get focused. Ideally, you want to target 1-2 search queries within each of your title tags.
Basically, the more focus, the better.
Longer title tags are more often a problem than shorter title tags are. Etsy recently researched by measuring thousands of URLs and their title tag length. They then shortened some of the longest of their title tags. When the title tags were shortened, it led to a measurable increase in rankings.
With voice search growing, shorter title tags are likely to perform better too.
Use Action Words
Call-to-action words are not often found in keyword research, but they do entice people to click. These are normally action verbs: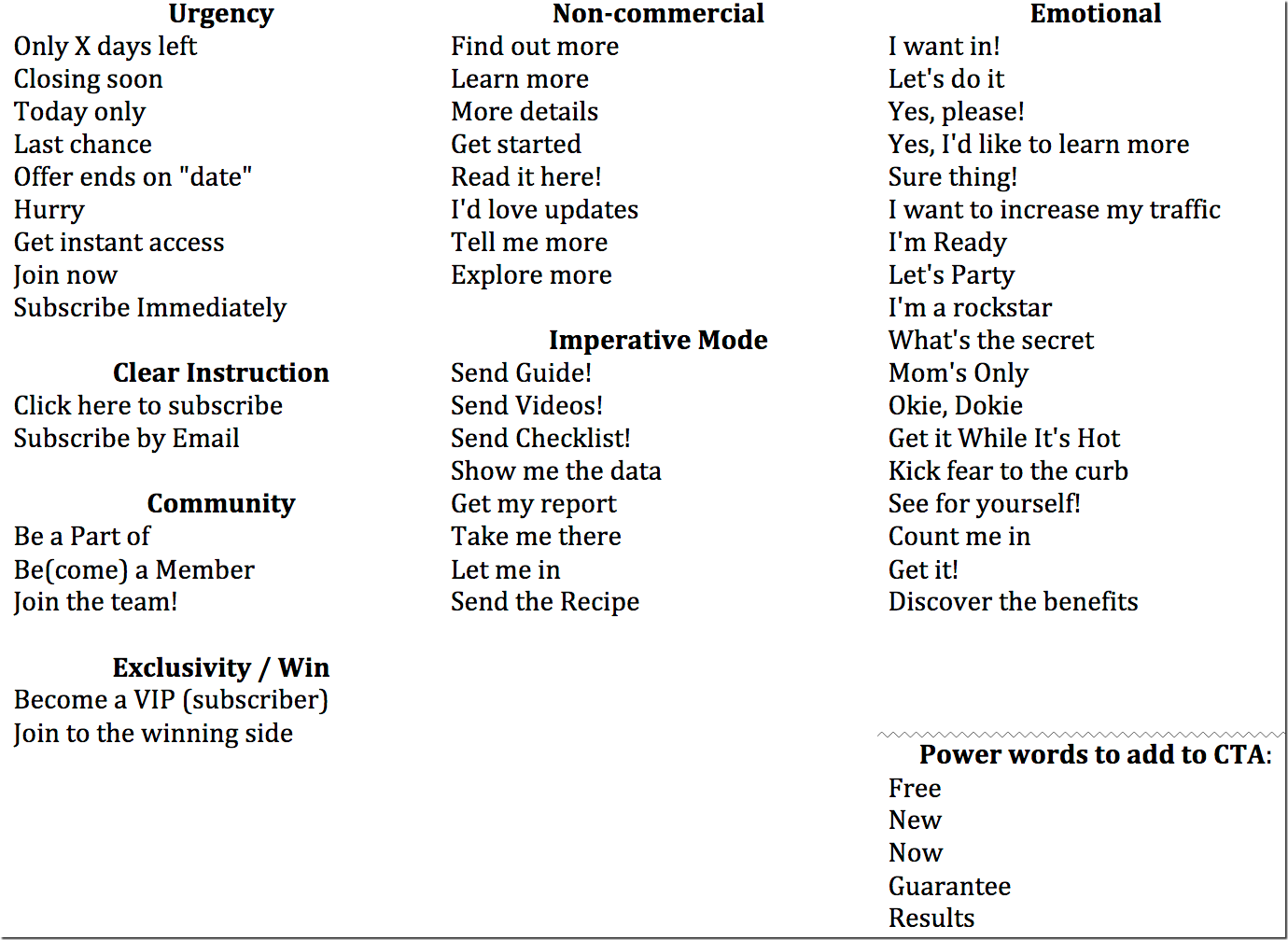 Typical action words that are also calls to action include find, buy, search, download, watch, listen, access and learn. When these are used, they tend to generate some excitement as they indicate to the user that they'll be able to do something.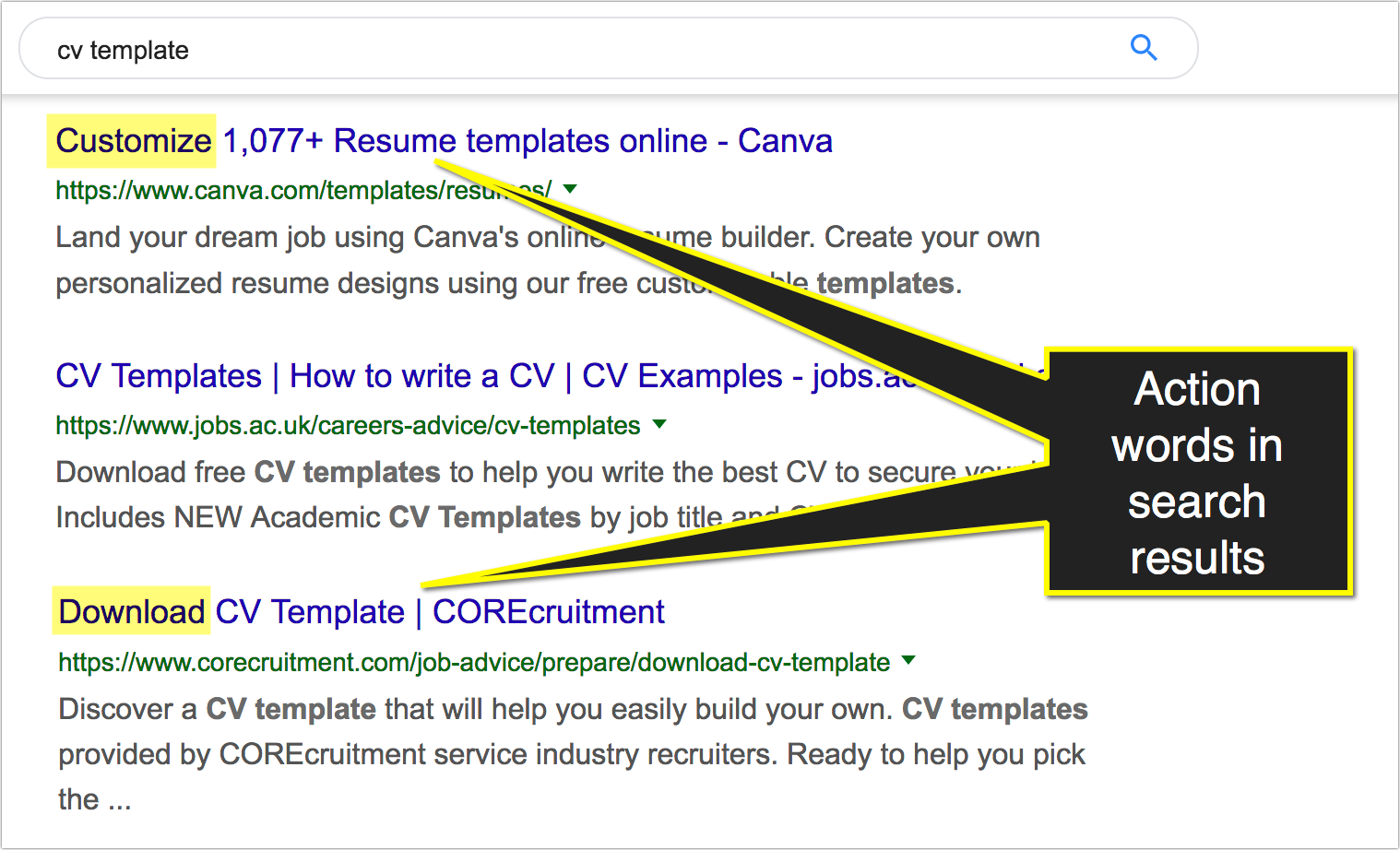 People usually seek for actionable advice. They want to walk away with some sort of a plan from their searching and browsing activity.
Although they might not be searching for a download specifically, when they see the word "download" in the results, it may well trigger them to click, thereby improving your click-through rates.
Use Synonyms
If you do keyword research and, say, find that the top keyword is "cheap backup software," it makes sense to focus on that. The problem is that people might be using different phrases when searching for it, for example, "affordable backup software" or "low cost backup software" or even "free backup software".
You need to use these synonyms, so research what the synonymous phrases are and use those in the title tags. So a title tag may be "Cheap backup software. Not Free, but Low cost and affordable"
That title is not only optimized for four different things, but is within the 50 – 60 word range (only just!). That means it will hit all the variants and the page should be able to rank slightly higher.
Ahrefs helps discover related and synonymous search queries. Simply run their "Keyword explorer" tool and click through to "All keyword ideas" section: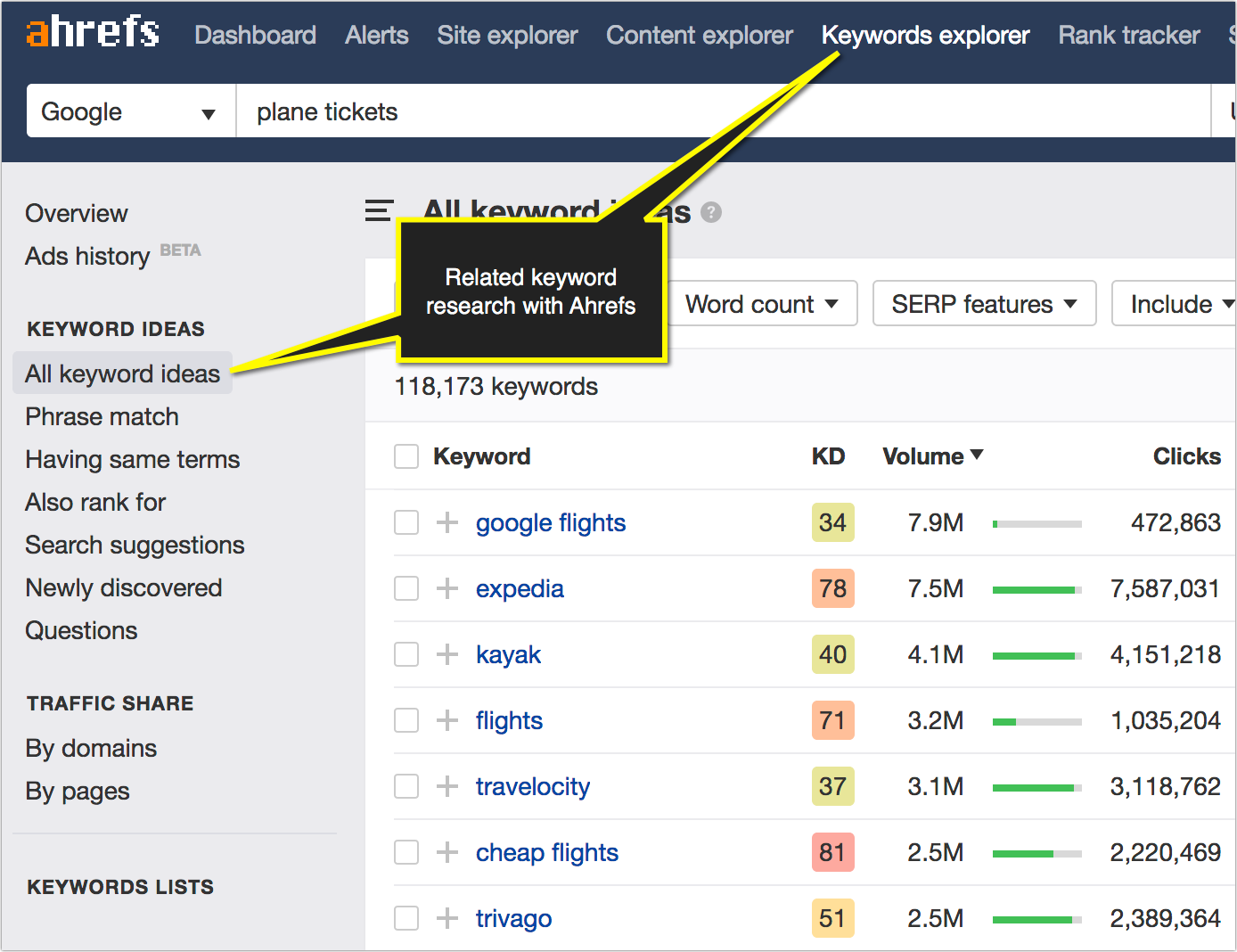 Another way of finding variants and synonyms, is to simply look at Google's search result pages. Enter your target query in the search box and check what Google highlights in the search results.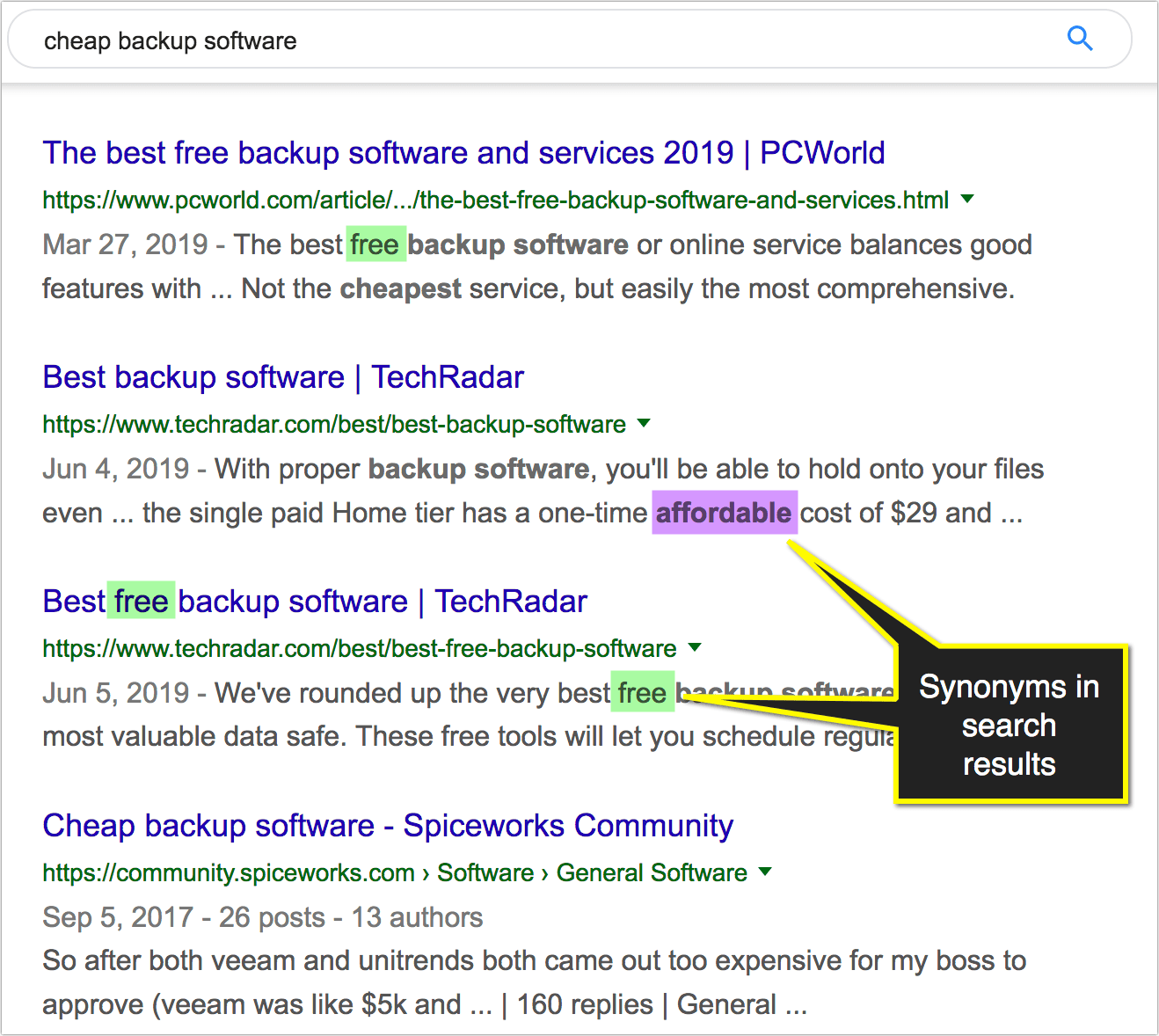 This will give you some of the variants people use. Also scroll down to the page bottom where is shows "people also search for". Other great sources for information on synonyms are your favorite keyword tools, such as Moz's Keyword Explorer or SEMrush, Google Analytics and Google Search Console.
Use Questions
Using questions in your title tags creates a curiosity gap, and people have an incentive to click.
There lots of tools and resources helping you discover related questions to include in your title tag, but the best one is probably Google's own "People Also Ask" results.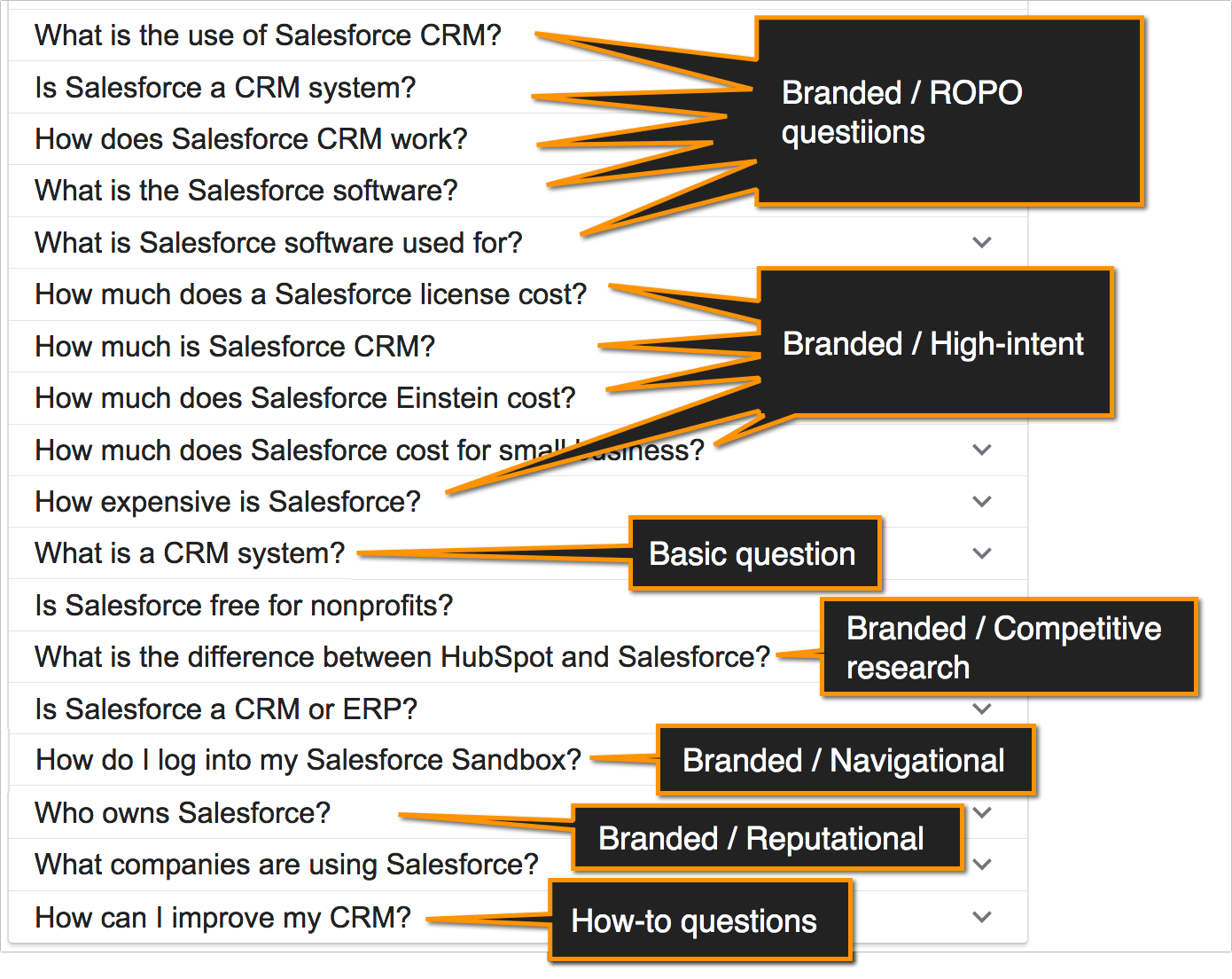 Use Numbers
Numbers have a way of popping out. Consequently, titles with numbers in them often get a higher click-through rate. This is due to our brains always trying to identify things that are both specific and stand out at the same time.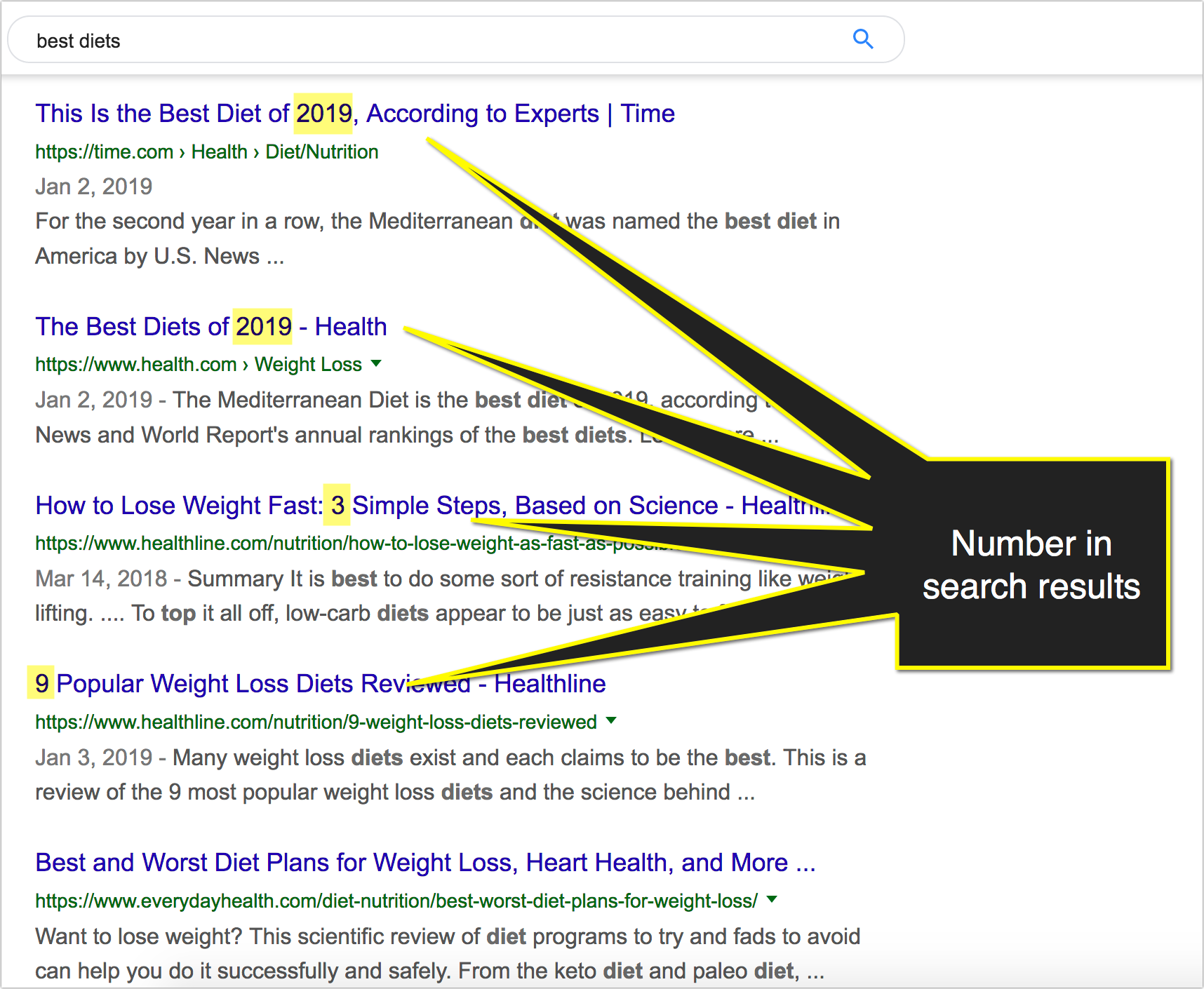 When a person scans search results, there is a massive amount of information. Your brain automatically tries to find items that it can hold onto. Ultimately, numbers stand out in between normal text or characters, and are specific.
It is therefore possible to achieve higher click-through rates if you use numbers in the title tags. There are however no guarantees and it might sometimes not work due to other factors.
I hope this article has helped you come up with a better-optimized HTML title tag for your next article!