Site linking is a foundational aspect of search engine algorithms. How websites and online platforms refer and recommend each other helps tools like Google understand which options to present after receiving a search query.
With this knowledge, businesses often employ a range of link-building strategies to improve their SEO rankings. Some are outdated and now actually harmful, such as paying for links, whereas others, such as those earned with links in blogs, can prove invaluable. You can't crack the top ten in Google's search results if you haven't built a foundation of backlinks from the get-go.
By understanding link-building basics and recognising the way site linking has changed in recent years, you can work to develop strategies that will help you thrive in 2023. In other words, we all need to focus our approach on obtaining one natural link after the other.
Paying for Links & Other Outdated Link Building Strategies 
Link building has undergone a significant transformation, evolving from an unregulated environment where paying for links was commonplace, to a sophisticated, nuanced practice of authenticity and value.
In its infancy, a link-building agency would prioritise the majority of its strategies around paid links. Sure, they would try to make it look like they weren't paying for links, but they were ultimately providing monetary compensation. Site networks, directory links and press releases where both the narrative and the links could be totally controlled gave another avenue of directing traffic back to a site. Affiliate links outside of full networks were also starting to gain some traction, building smaller communities and helping to communally improve ranking.
These link-building strategies worked for a while, until Google started to penalise sites undertaking such practices in favour of more honest, organic site linking.
What many have learned the hard way now is that natural link-building is done with relationships.
The Difference with Natural Link Building
Natural link-building is far more distinct, characterised by a site owner's commitment to authenticity and relevance. Obtaining a natural link is one that has been smoothly integrated into content, providing substantial value without seeming forced or blatantly purchased. These links are the offspring of high-quality, engaging content with linkable writing, organically attracting clicks and driving traffic.
While this current state of building links may seem a little unstable, it will be having genuine connections with others in your field that deliver a surefire way to ensure you can still take part in the process, see real results and not catch the eye of Google as they continue to strike down those sites who use bad SEO practices. Ethical and 'best practice' SEO, above all, will help to ensure you stay competitive in your rankings and be the most rewarding in terms of results.
Aggressive SEO just doesn't work anymore. Forming unique and genuine connections and networking across the industry, as well as showing strong ties between sites that build links in a natural and logical way, is going to be the way forward.
Link Building Basics: How to Develop Winning Natural Link Building Strategies
Acquiring natural links requires a seamless blend of creativity, strategic planning, and unwavering diligence in your campaign.
Fortunately, we have compiled some key, straightforward strategies that are so intuitive, that you may not even realise that you are already building relationship-based links.
Link Building Strategies #1: Guest Blogging for Visibility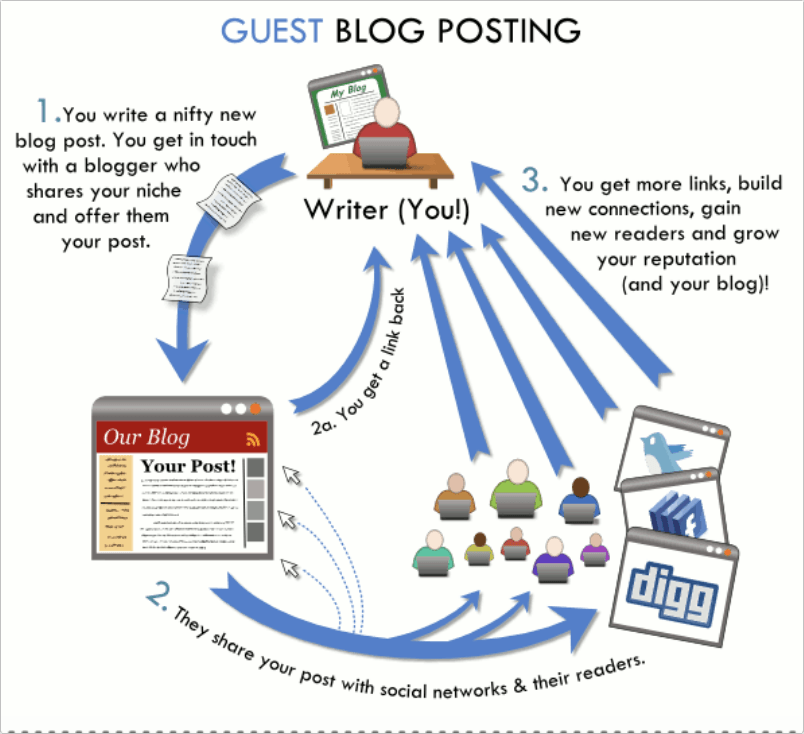 Guest blogging is more than a platform for showcasing expertise; it's a mutually beneficial exchange of value. Contributing insightful content to reputable blogs within your niche enhances your visibility while fostering natural links that exude authenticity and authority. After all, for another site to provide relevant background, evidence, additional information and proof of authority, it must link to another source at least once.
Link Building Strategies #2: Influencer Mentions
It might feel like influencers are running the world at the moment. With millions of loyal followers across multiple platforms, it is certainly true they hold tremendous – influence – over not only their audience, but also search engine algorithms.
Including influencers in content can help to leverage their reputation, expertise and knowledge to offer your readers. Once you link to some kind of quote or mention one of the amazing studies they have done, link back to it, and you instantly have a relationship connection that can be nurtured from there.
Never use a cookie-cutter approach, though. Every influencer is different, so develop a unique strategy for each that focuses on relationship building, rather than purely ROI.
Link Building Strategies #3: Selflessly Give Back to Your Community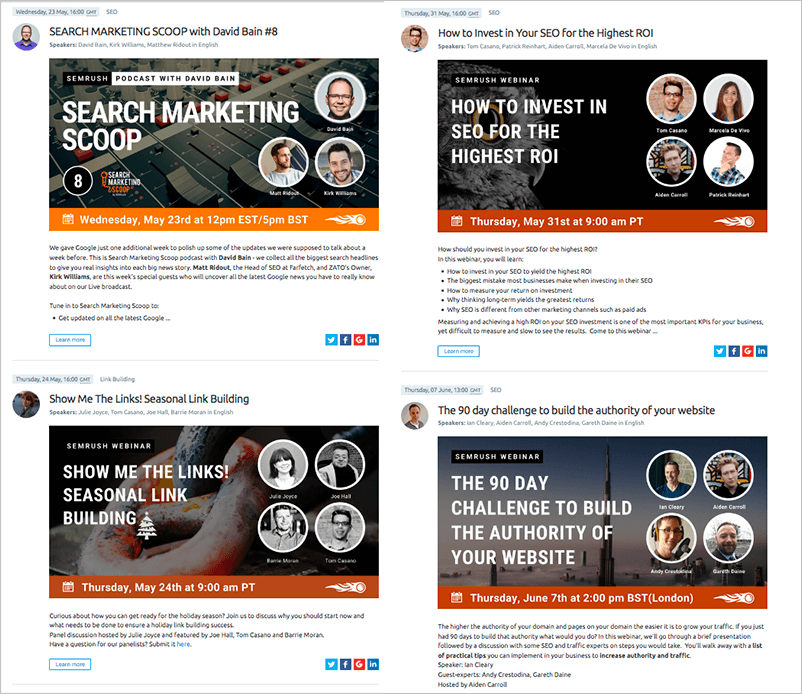 Active engagement with your community through various online platforms, including forums and social media, is essential. Providing assistance, delivering value, and disseminating knowledge without anticipating immediate returns can engender goodwill and eventually facilitate natural link acquisition. You will earn a reputation as a source of helpful information, encouraging others to share and recommend your content.
Link Building Strategies #4: Search for Broken Links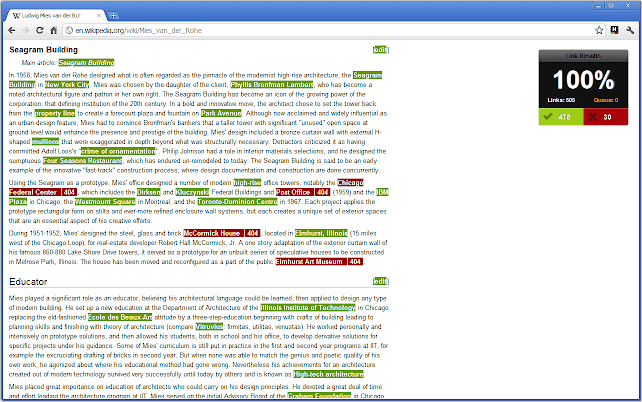 This approach might be a little time-consuming, but it can rear some positive results. Using a tool that detects broken links (WordPress extension Broken Link Checker, Chrome's Check My Links, etc.) on industry-relevant web pages, you can contact the webmaster and let them know they have a dead link they may want to address.
As a solution, offer a link to your content that covers the same topic if they want to use it. You won't always have a 100% success rate, but it's an ethical approach that can help deliver a strong introduction and build a natural link.
Link Building Strategies #5: Create More Educational Content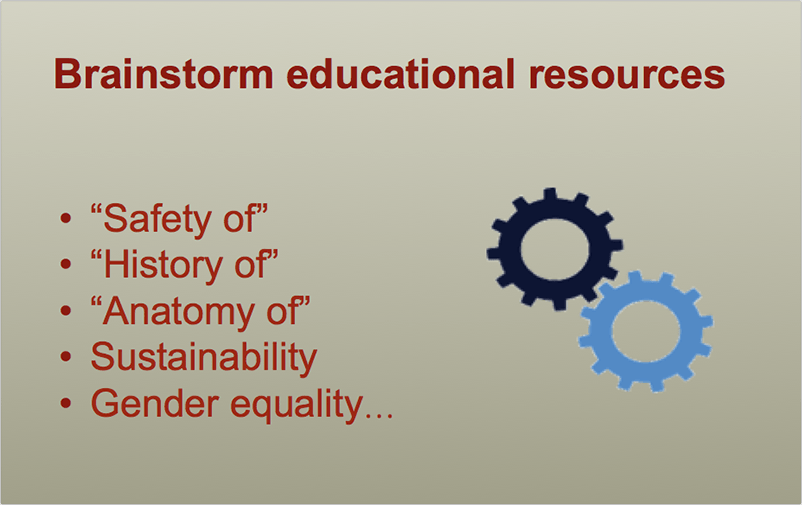 Educational content is a powerful magnet for natural links. Crafting content that enlightens, informs, and adds value transforms your platform into a beacon, attracting links that are not only organic but also beneficial to readers.
Here are a few tools to help you research trending topics: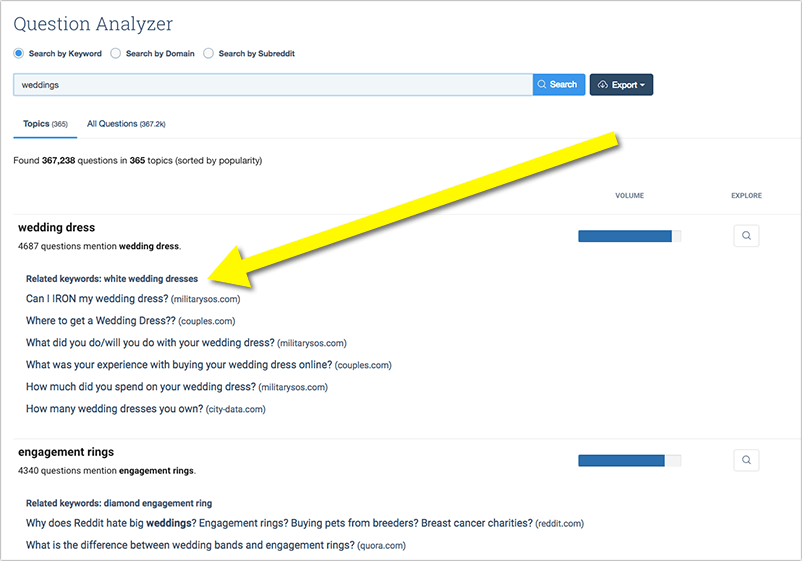 Focus on Long-Term Goals with Your Link-Building Strategies
The tactics above aren't new, but can be difficult to scale, leaving many businesses still willing to roll the dice and maintain paying for links (and paying the price when their sites are penalised).
With Google algorithm updates, there's no longer an option; businesses must think long-term, and without focusing on adding value with linkable writing, there will be no organic rankings.
Fortunately, content creation and community building come with more benefits, beyond links and rankings. They nurture loyalty, create return visits, turn lurkers into subscribers and, most importantly, provide more stability regarding online visibility. You cannot build authority in a day, but it is a good thing you cannot lose it in a day, either.
Partner with a Leading Agency Specialising in SEO Campaigns & Natural Link Building Strategies
Navigating the complex world of SEO and natural link-building strategies requires expertise and strategic insight. Digital Eagles are a leading marketing agency in Australia ready to assist you in creating a more robust online presence, implementing approaches for better site-linking relationships in your industry. Contact us today to learn more.