The digital stage is set for a contest amongst two of the most prominent figures in the industry.
In a matter of days, Mark Zuckerberg's Meta has announced and launched a new social media app, Threads, that will be attached to Instagram accounts. Seen as a 'microblogging' platform, it has already drummed up a cataclysmic clamour in the social media sphere, boasting thirty million sign-ups (and counting) on its inaugural day.
While the app wears a cordial smile throughout such an explosive entrance, it has one competitor clearly in sight: Twitter.
So, what really is Threads? How will it change your life and business? And will it be the final, devastating blow for Elon Musk's Twitter after an ongoing onslaught of user backlash?
Let's explore.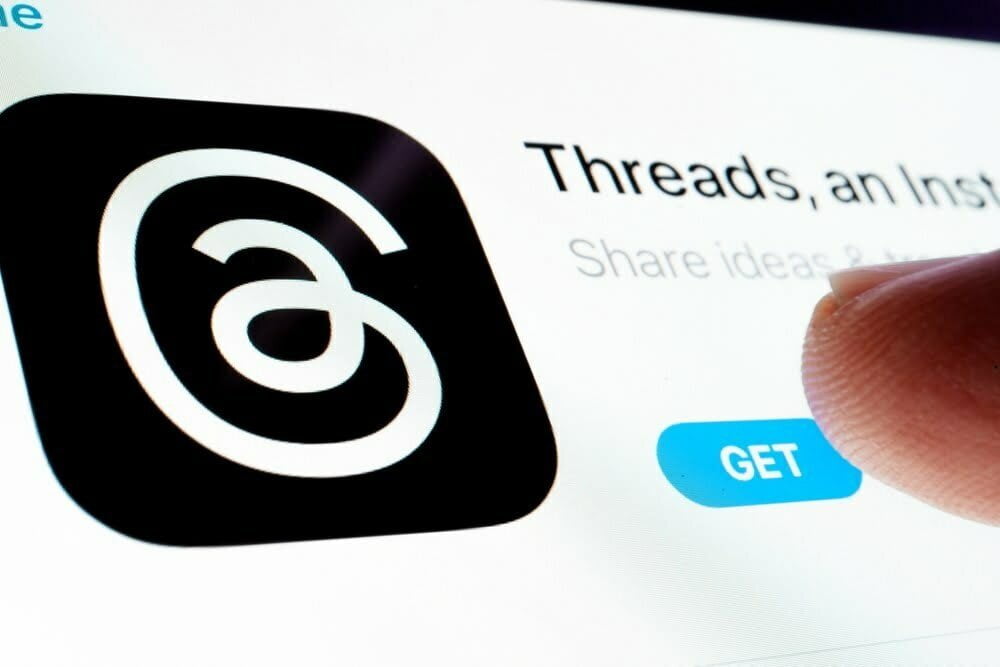 What is Instagram Threads?
Threads is a text-based social media platform, designed to leverage the best of Instagram and project it onto the canvas of written conversation. Instagram has consistently moved towards a more aesthetic and visual domain, preferring new video content to be shared amongst users, but Threads is promising a new approach to connecting people.
Threads is drawing its might from Instagram's massive user base, giving it potential access to over 2 billion monthly active users. The app isn't an add-on to Instagram, though. Similar to how Facebook and Instagram hold compatibility and share information across business functions, Threads stands alone, hinting at its mission to carve its own niche in the social media landscape.
At the time of writing, the app has been released in over a hundred countries, including the US, the UK, Australia, New Zealand, Canada and Japan. Still, it is yet to plant its flag in the European Union due to regulatory headwinds.
How Does the Threads App Work?
Despite a return to a text-based focus, Instagram users will find themselves at home with Threads, as the login process is seamlessly integrated with their Instagram accounts.
Once inside, however, the platform offers a refreshing divergence from the traditional experience, allowing users to customise their profiles specifically for the new platform.
With a 500-character limit per post, Threads leaves ample room for expressive freedom. The platform plays nice with Instagram, allowing posts to be shared back and forth. Additionally, users can embed photos, videos, and links in their posts. Despite a few hiccups with image uploads reported by early adopters, Threads promises a refined user experience as it evolves.
Threads truly shines in its user-centric design, giving you complete control over who can 'mention' you, opening doors to curated conversations. Users can also filter out replies with specific words, creating a personalised environment, free from unwanted noise. Unwanted profiles can be easily blocked, with the platform also ensuring such blocked profiles on Instagram stay out of your Threads account.
Threads vs Twitter: The Underlying Rivalry
Mark Zuckerberg hasn't been shy about his intentions with Threads. He's explicitly pitched Threads as a 'friendly' rival to Twitter, hinting at an epic battle in the social media space. This rivalry was sparked further with Elon Musk, Twitter's new CEO, making his stance clear, stating:
"It is infinitely preferable to be attacked by strangers on Twitter, than indulge in the false happiness of hide-the-pain Instagram."
Threads was (expertly) launched at a time when Twitter is undergoing significant changes. With the introduction of Twitter Blue, a subscription service to replace the previous 'blue verification tick', and the announcement of the popular user dashboard TweetDeck going behind a paywall, many users have voiced their frustration and dissatisfaction, leaving the legacy platform exploring some troublesome waters.
For many years. Twitter has entrenched itself as the leader of the microblogging realm, but Threads hopes to break this stronghold. It aims to offer an alternative, capitalising on Twitter's perceived weaknesses and exploring new ways to engage users.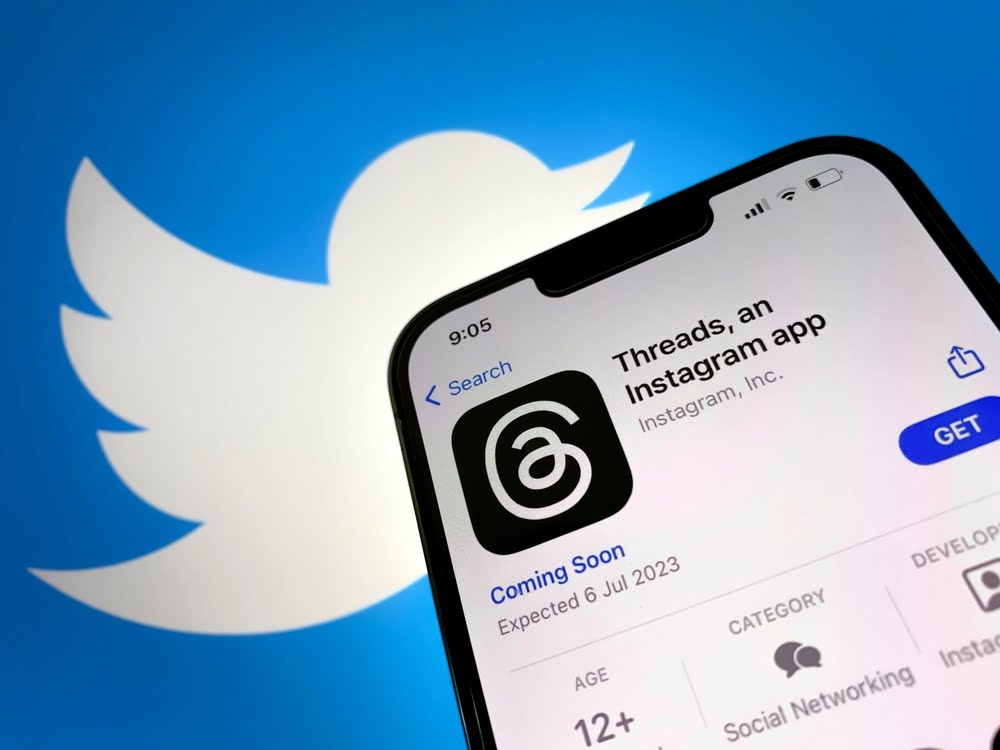 Some of the core offerings and features of the platforms include:
| | | | |
| --- | --- | --- | --- |
| Feature | Threads | Twitter | Twitter Blue |
| Cost | Free | Free | Subscription |
| Post Length (characters) | 500 | 280 | 10,000 |
| Links | Yes | Yes | Yes |
| Photo Integration | Yes | Yes | Yes |
| Photos Per Post | 10 | 4 | 4 |
| Video Length | 5 minutes | 2 minutes 20 seconds | 2 hours on iOS, 10 minutes on Android |
| Verification | Yes, through Instagram | No | Yes |
| Delete | Yes | Yes | Yes |
| Edit | No | No | Yes |
| Direct Messaging | No | Yes | Yes |
| Trending Stories | No | Yes | Yes |
| Hashtags | No | Yes | Yes |

As you can see, Twitter users will have to fork out a subscription for Twitter Blue to enjoy the most advanced features on offer, setting you back about $19 AUD per month. Threads is lacking in certain areas, such as no hashtag features or a search function for specific text or phrases, but after only a few days in the wild, the potential for expansion is assured.
The Future of Threads and Social Media
Meta has a proven track record for getting an early launch on their products and building it into a powerful, user-friendly platform before considering their return on investment. Zuckerberg has even said that his approach is to '…make the product work well first, then see if we can get it on a clear path to 1 billion people, and only then think about monetisation at that point'.
If we take Facebook as a case study, the channel's launch in 2004 was all about uptake and improving user experience. It wasn't until 2007, when they achieved their dominance, that they started running advertising campaigns.
Meta may employ a similar tactic with Threads, focusing solely on fostering an inclusive and dynamic social media environment that transcends app boundaries (and, by extension, muscles Twitter out of the top spot and into the history books). Once established, the multi-billion-dollar empire can leverage its existing framework and experience from running ads seamlessly across Facebook and Instagram to start helping businesses across the world promote their offerings on Threads.
Right now, we can only speculate as their ambitious plans sit with a slew of challenges. For example, privacy concerns, data usage, and navigating regulatory hurdles, particularly in the EU, could heavily shape Threads' trajectory.
If you would like to learn more about the Threads platform and how you and your business could fit into the future of social media, please contact us at Digital Eagles today.