Content marketing isn't as easy as people believe it is. For years there was this belief that if you wrote good content, people would just appear on your site to read it. And to be fair, that used to be the case.
But times have changed a bit, and the sheer volume of content out there means SEO strategy has to be on point to make a real difference.
Keyword research is an important part of that process. With so many businesses competing for attention, especially when it comes to search ranking, you need to take extra care.
Competitor Keyword Research For Expanding Your Strategy
Keyword research is as much a part of monitoring your competition as to any other step, and yet it is one of the most commonly disregarded. Watching out to see what your competitors are doing is an easy way to get a full picture of the tide of your industry.
But while many people will try and see what competing blogs are doing and emulate it, I think you should do the opposite. See what keywords they aren't cornering, and then go after those yourself.
This requires you to strike a pretty delicate balance, which can be hard without some trial and error. You want keywords that are popular enough to be worth going after, but not so popular that your competitors have gotten their first.
A good keyword research tool can do wonders here. I will be naming some at the bottom of this post.
Developing a Social Strategy
Having a good social strategy in place is, of course, reliant on keywords for steady growth. Engagement is only a slice of the pie… knowing how to engage is, like, all the pie. So when you are looking for keywords that are common on social, what do you do?
A manual search can show you pretty quickly how often a keyword is being used on a platform like Twitter. Using some kind of dashboard (Tweetdeck, Hootsuite, ect) is probably going to be more fruitful. Though it often means a bit of an investment.
Social keyword research can really up your overall authority thanks to Google including social posts in their results. I tend to focus more on Twitter since the platform is open, but you can apply this to any social network you choose.
How Google Suggest Can Help You Narrow Your Focus
Google Suggest isn't just for humorous auto-fill results. It is also a great way to see what people are searching for, and use it to begin thinking of full keyword phrases to begin taking advantage of.
The easiest way to corner this tool is to use auto suggested questions. Because the trigger for many auto suggests seems to be random, you have to pick out patterns where you can. Questions that start with things like "how to or "why does or "what happens seem to consistently create results. Maybe because this generation of internet user has turned Google into a bit of an AskJeeves.
Another way to use it is to search for related results, such as location based keyword phrases. Doing this kind of keyword research will show you what other users are seeing when they check out the keywords you already use. It might give you a list of new phrases to add to your campaign, as well.
Tools For Keyword Success
Google's Keyword Planner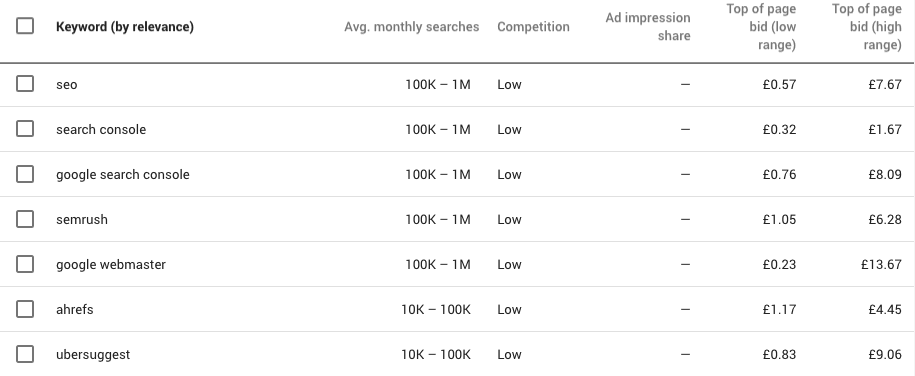 Google is obviously a must have for any list, because of the massive number of tools they have as part of their brand. I love their Keyword Planner because it is one of the more thorough looks at both industry and competitor keywords that doesn't cost you a penny.
Plus as the top search engine in most of the world's internet traffic, it is connected to overall ranking in a more direct manner than others.
 
Keywordtool.io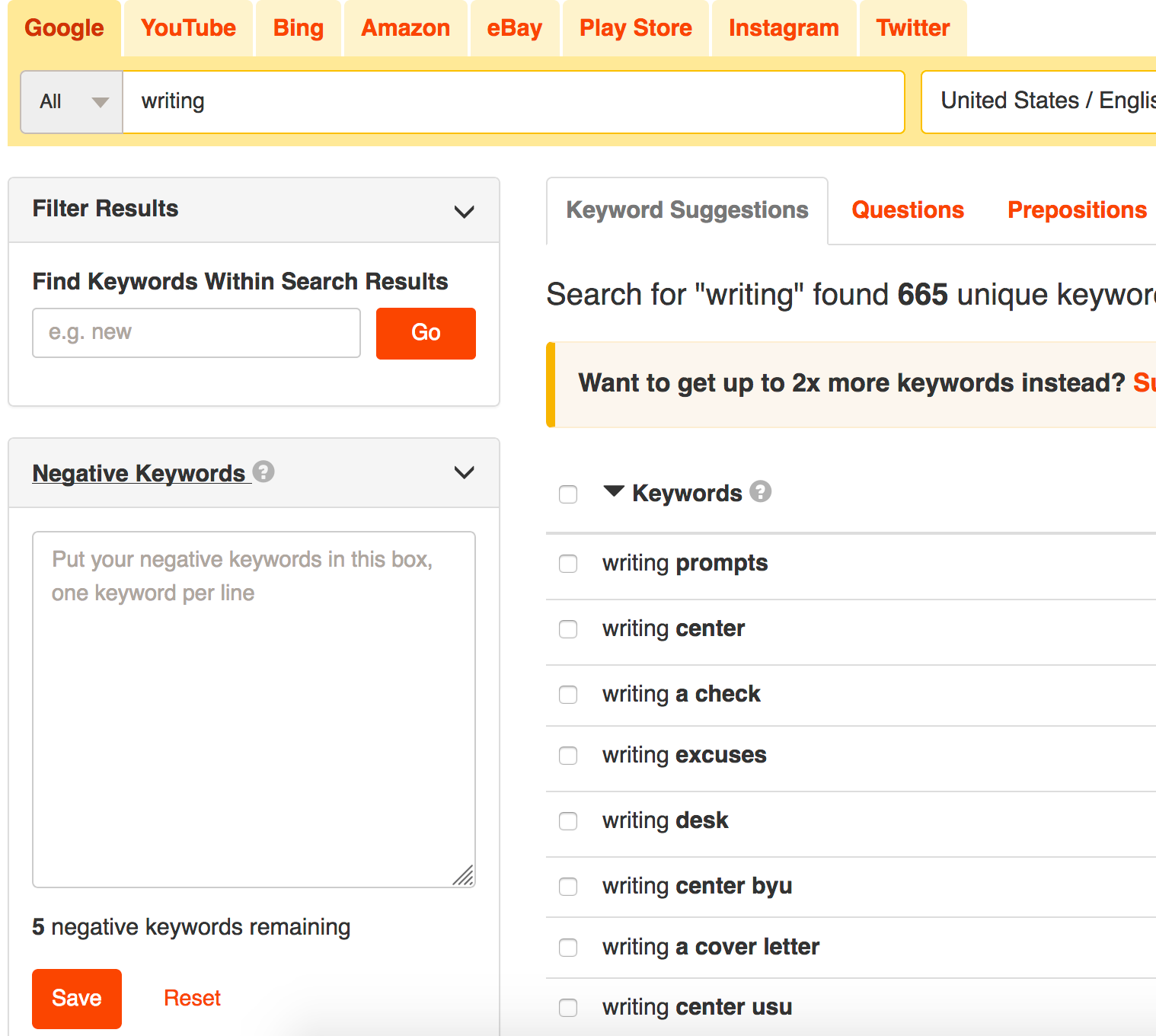 Keywordtool.io has more than you may first notice. It does give very accurate results, which is a major plus. That is probably because it uses Google auto-suggest to find relevant long tail keywords.
So while it totes itself as an alternative to Google's keyword planner, that is a bit misleading. It is more a different way of using Google, and so is best combined with their Keyword Planner.
Text Optimizer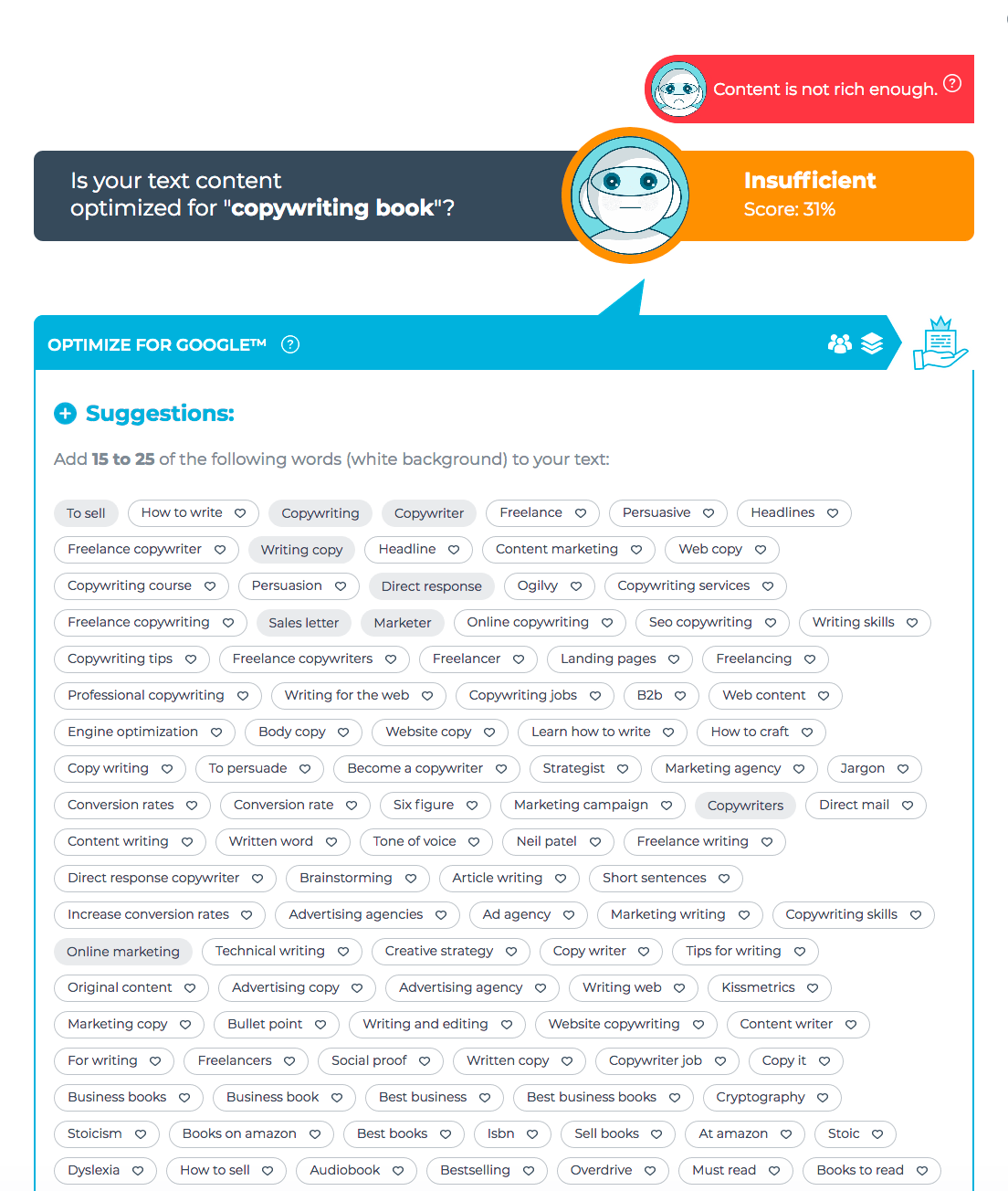 Google has moved away from exact-match keywords years ago and content marketers should do that too. These days Google understand related entities and the actual context.
Text Optimizer is a semantic analysis tool that allows you to create a more optimized context around your keywords to better optimize it for Google's and users' expectations.
Spyfu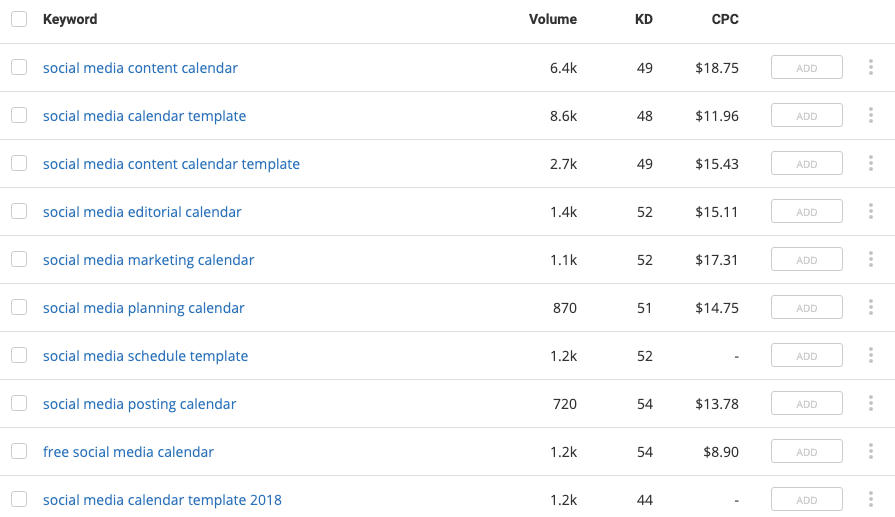 Spyfu is probably the best competitor monitoring tool I have used in the past. But it is also great for keyword research.
You are basically setting up a bunch of spy systems to watch what the competing blogs are doing. It takes some cash. But if you are on your way up it could be worth it.'
SE Ranking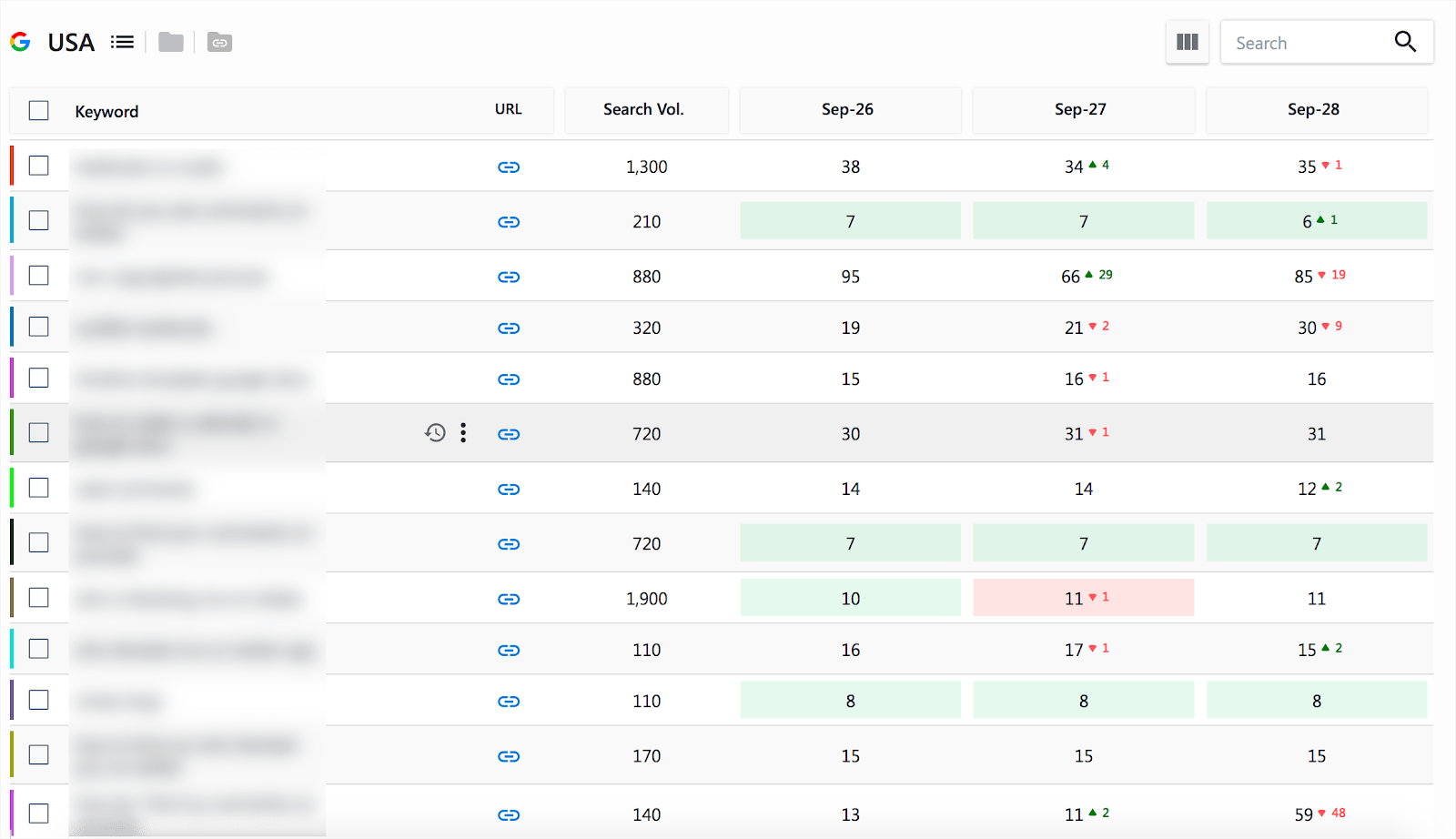 Organic ranking monitoring can inform your reputation management team on so many levels:
Discover their new assets
Monitor your competitors' content marketing tactics
Learn about new emerging competitors
Discover whether pages are climbing or falling in organic search to promptly diagnose an issue
SE Ranking is a solid platform offering comprehensive organic rank monitoring and comparison feature that includes:
SERPs snapshots (the tool will regularly archive organic search result pages to allow you go back in time and compare)
Competitor monitoring (includes up to 5 competitors)
Weekly reports
Conclusion
Search engine optimization remains the most effective online traffic source, and it's not going to change anytime soon. Establishing Google presence is not really an option: If a site cannot be found in Google, it does not exist:
The number of daily searches on Google exceeds 3.5 billion, which equates to 1.2 trillion searches per year worldwide (Source)
Google is still where many buying journeys start as well as where most reputation checks are conducted before consumers have enough trust in a brand to buy from it. Whether it's text or voice search, SEO is still the only way to get your product discovered through search