Visual marketing has been growing for a few years now. If you haven't jumped in, you are very far behind!
Social media posts that include visuals produce 650% higher engagement than text-only posts.
Tweets with images earned up to 18% more clicks, 89% more likes, and 150% more retweets than text-only tweets, Buffer reported.
Eye-tracking studies show that people spend more time on pages that include images
According to BuzzSumo, content with an image once every 75-100 words receives twice as many social media shares as articles with fewer or no images
Images are effective marketing tools because they help web users discover your brand, remember it and even help you promote your website by sharing its images around.
Visual assets improve your brand's visibility, drive more sales, and boost traffic. Here are ten tools to help you create higher-quality, more sharable images to amplify your visual marketing:
Create Images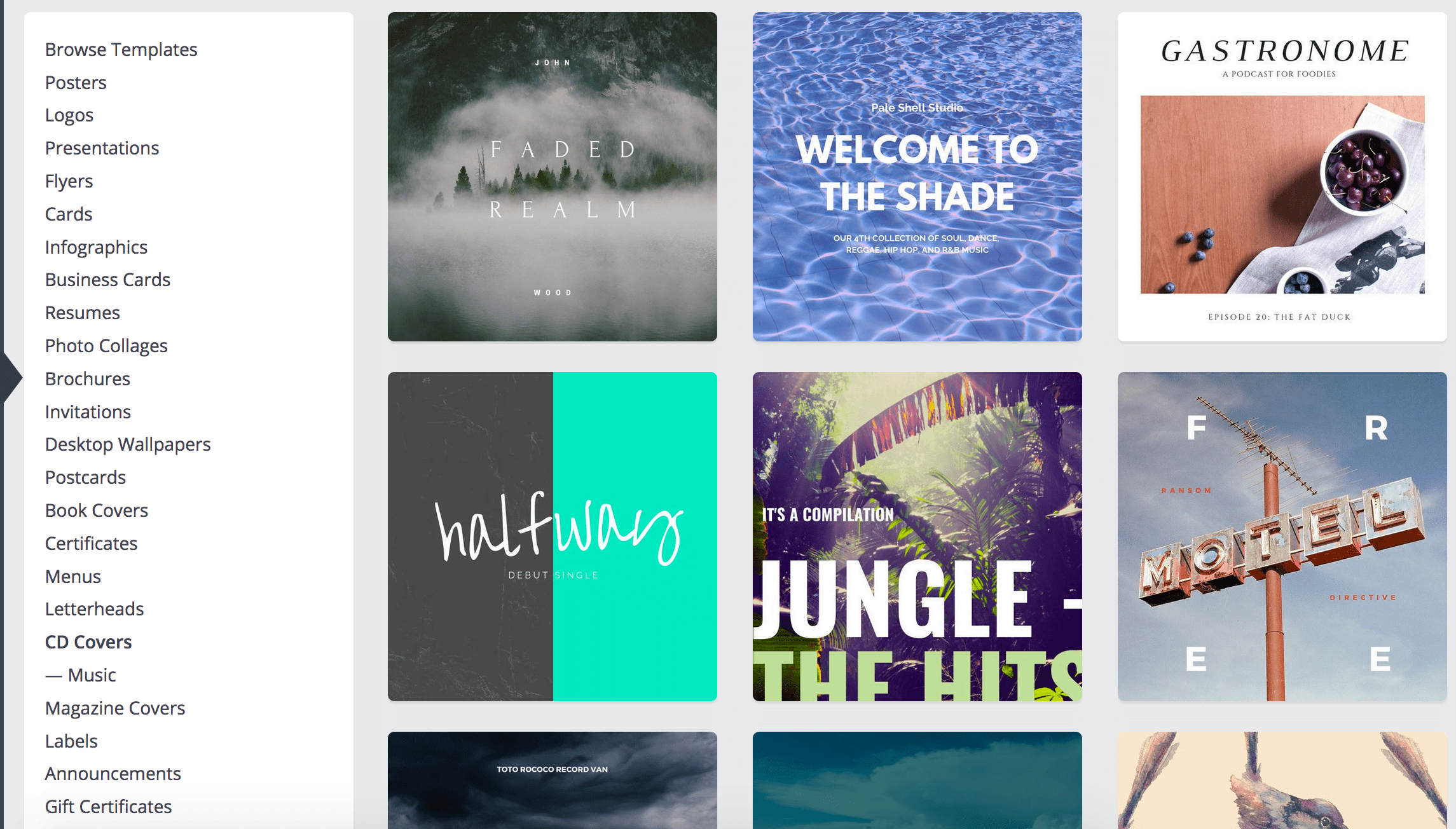 Visuals are a very important part of any content. But it goes beyond stock images, no matter how good they might be. Canva is the solid solution if you want to create professional level graphics of any kind, but don't want to hire a anyone to do it. Or if you happen to be a graphic designer yourself, but just don't have the time to spend.
Canva is easy to use, intuitive, affordable (or even free), and full of features, vectors, themes, and pre-made for you to choose from.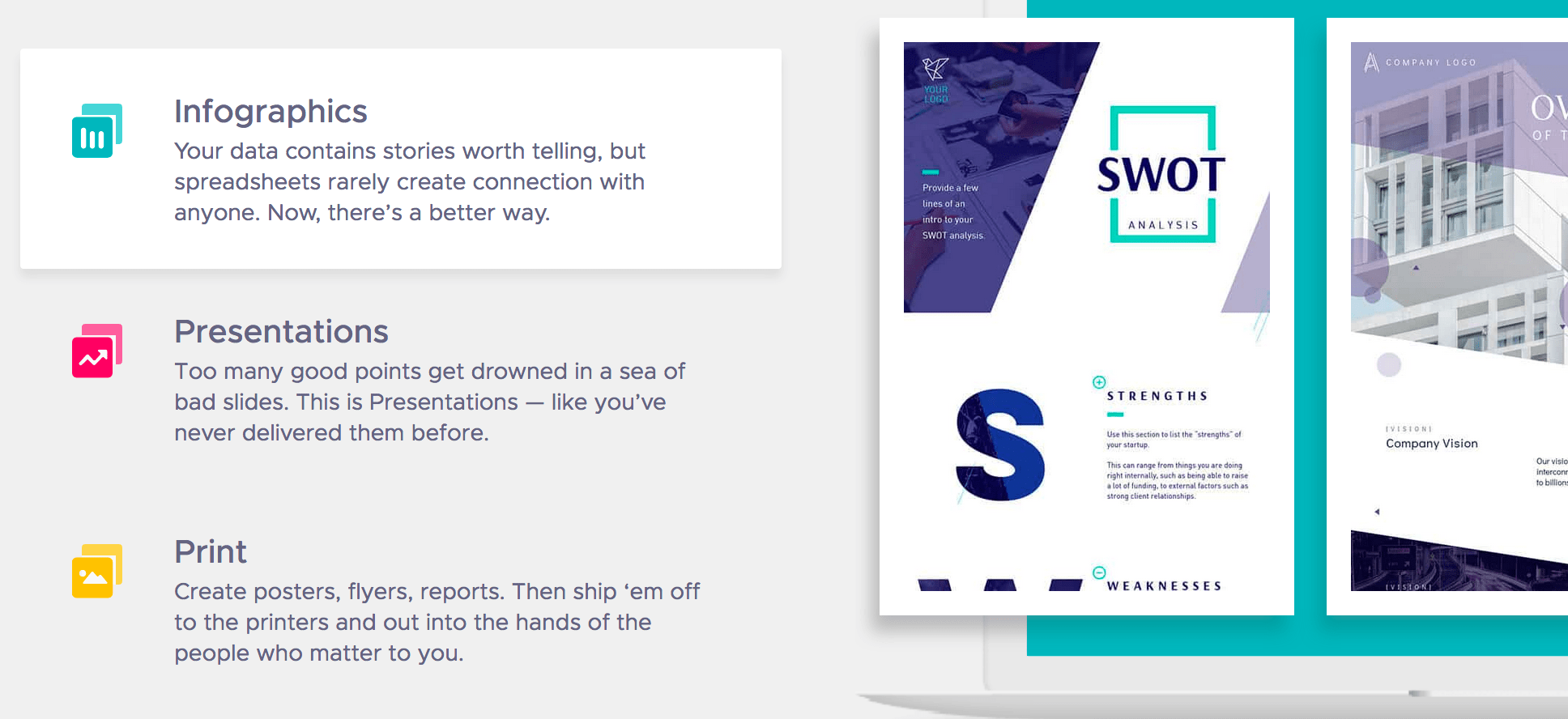 If you are in the market for infographics, Piktochart may be more up your alley. Start with a pre-made theme, and then customize it. Drop in vectors and graphics, add in your own images, like a logo or watermark, fill in the text, move grids around… anything you need to make it your own.
This is among one of the easiest ways possible to create a high quality infographic or chart. I have used it myself for official meetings, and they have been a hit.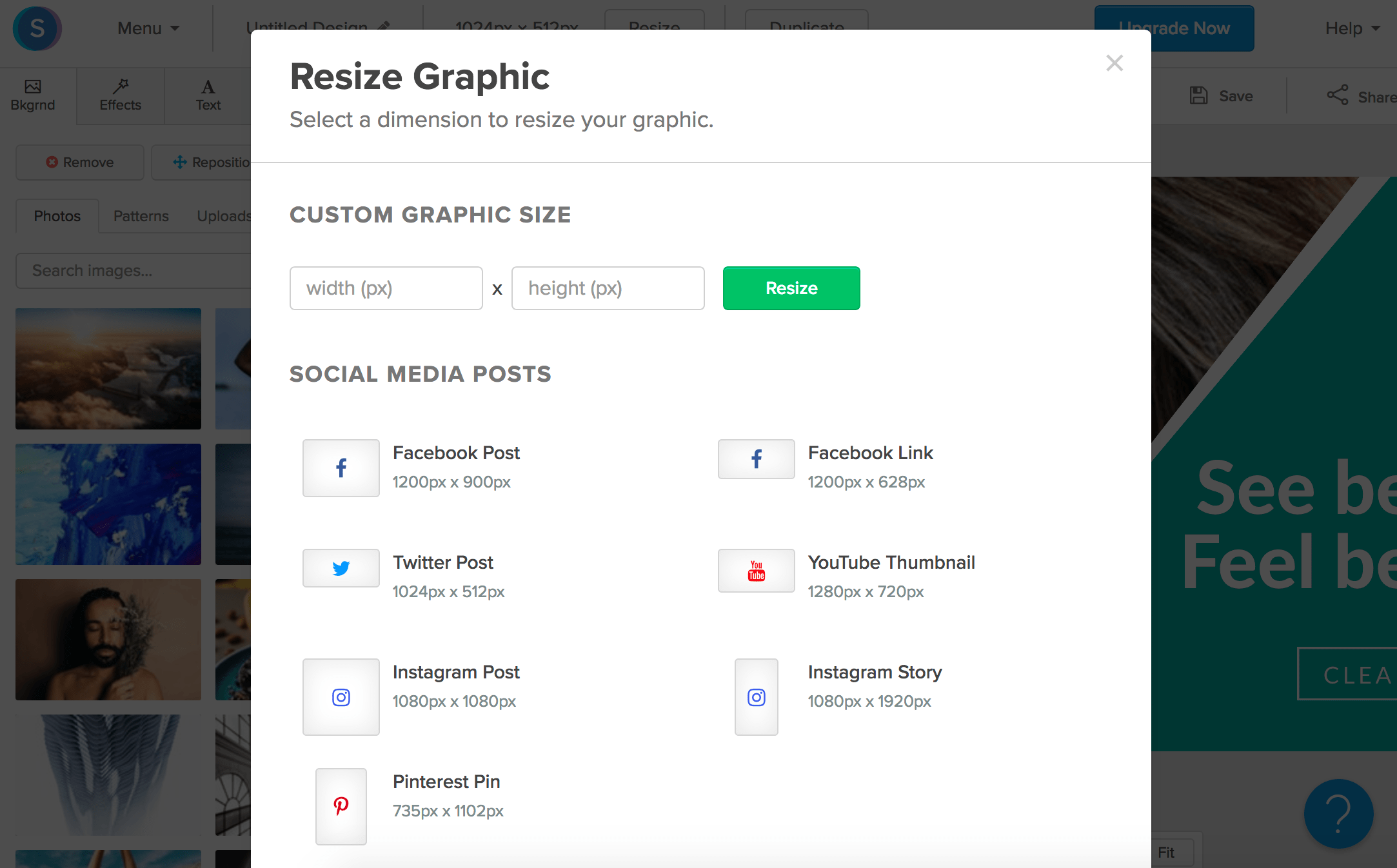 Snappa is a very valid alternative to Canva.
Apart from providing lots of awesome templates of all sizes and purposes (including eBook covers, banners and social media channel promotion), it also allows you to convert your creation into lots of sizes to create social-media-friendly images with one click of a mouse.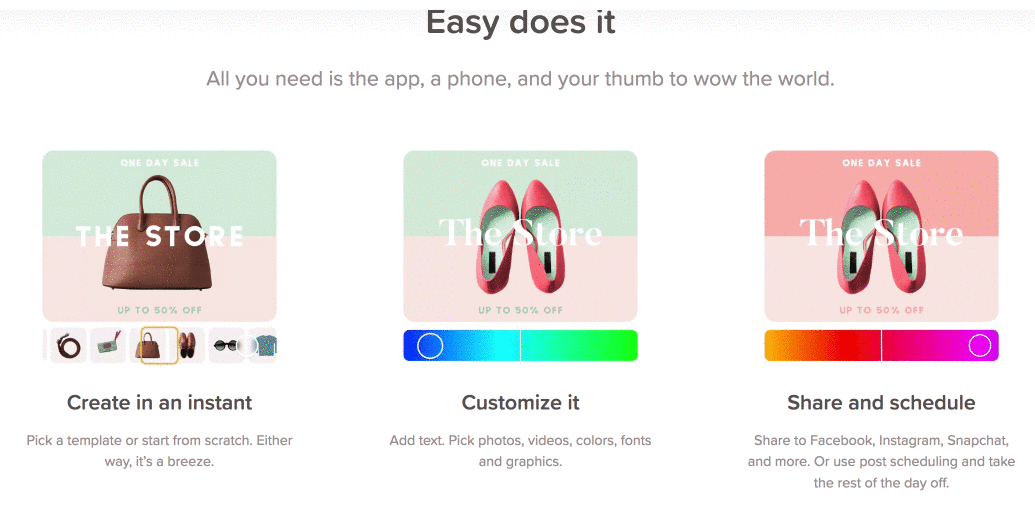 Text over images are always popular. You don't need to go through a quote generator, or use a visual editing tool to do it. Just use Over. It allows you to select images from your phone gallery, add and edit text in different fonts, apply filters, then publish on your Instagram account.
This is definitely one of the simpler ways to engage, as users seem very likely to save images cross platform when they have text across it. For example, you will find many inspirational images on Pinterest originating from IG accounts.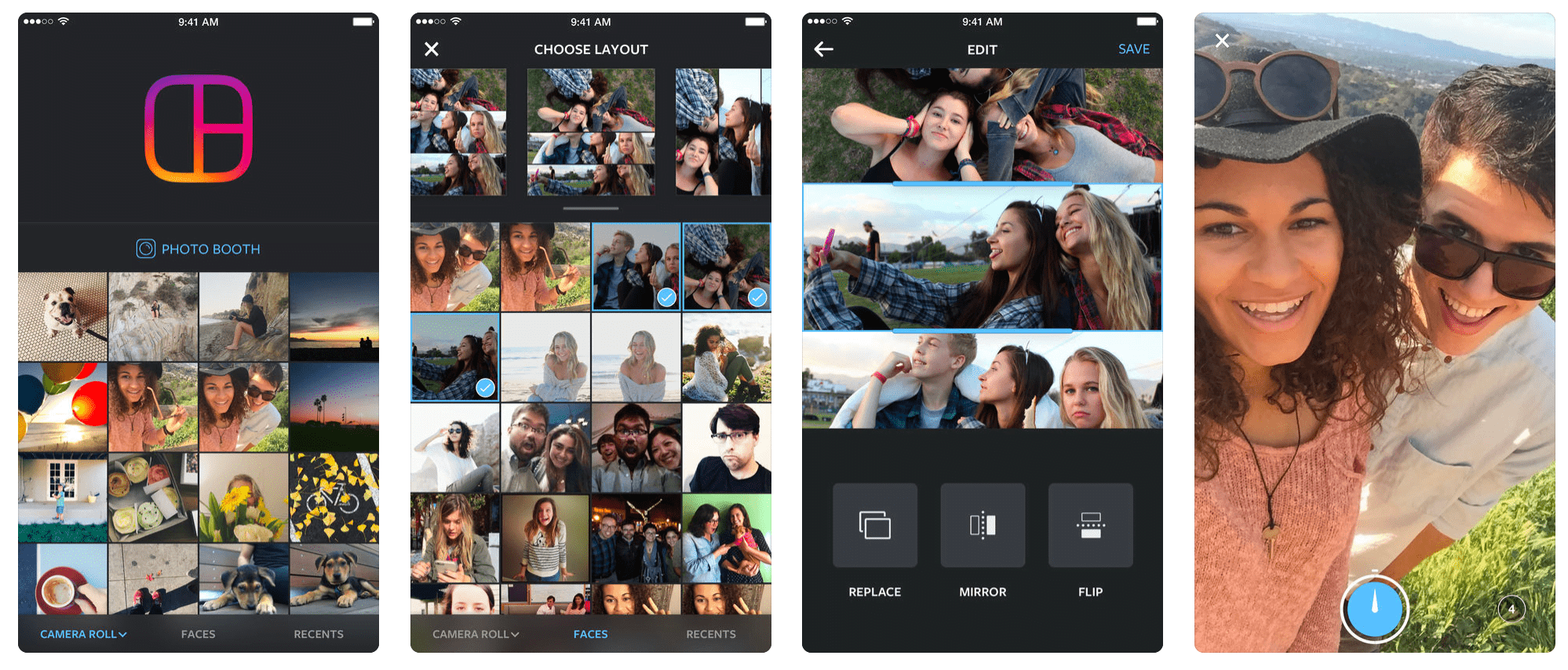 The most popular Instagram image I ever created with a four part collage set in a two up, two down grid. It showed how to make a super simple craft, and it was still receiving favorites and comments more than a year later.
I made it with Layout, the official Instagram collage maker that lets you combine and shared multiple images in one post. It is easy to use, and a must if you want to increase the value of your content on that particular network.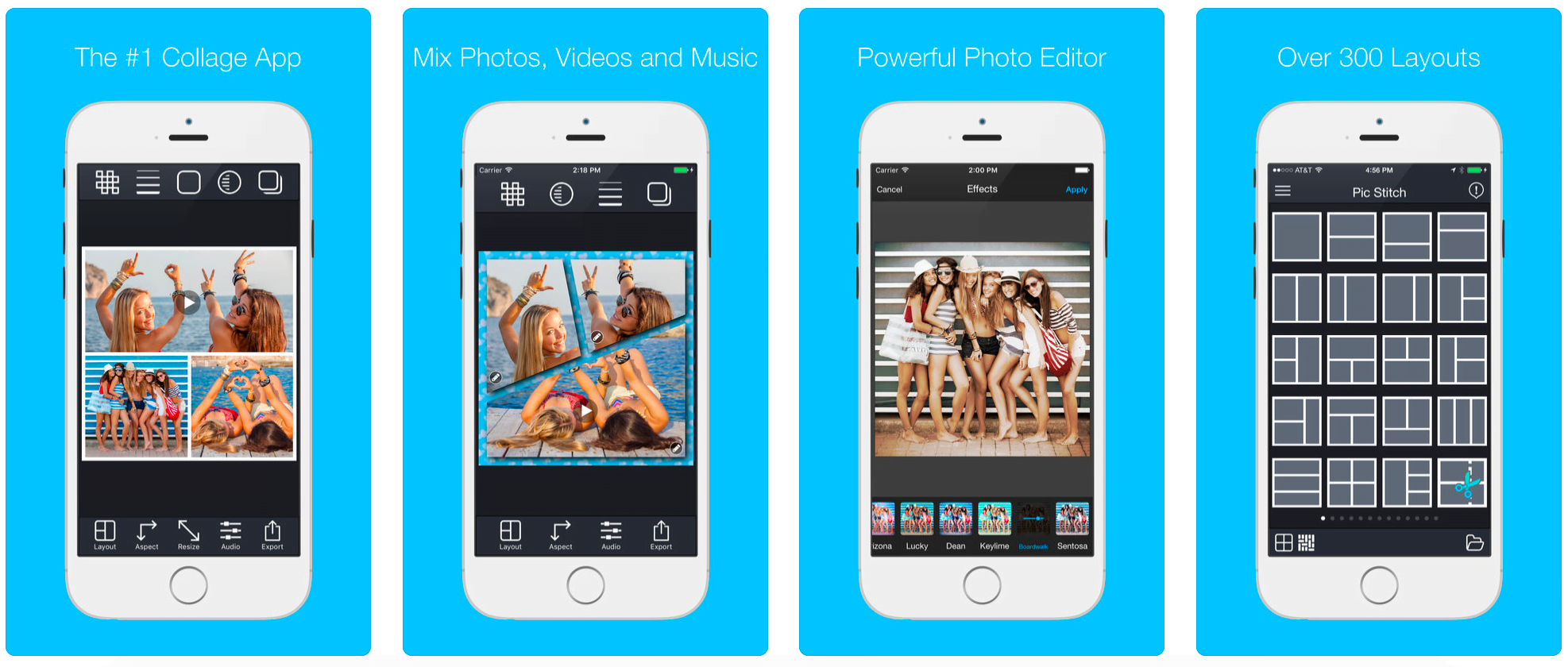 PicStitch is another collage app similar to Layout. I would say it is a little harder to use, but it compensates for that by being a lot more thorough in their customizations. You can create pretty much any combination you want, either using one of their templates, or making your own.
There are up to 245 different layout combinations, which is really cool. Plus you can edit in the app with flip, rotate, filters, FX, and more. It is compatible with Instagram, Facebook, Twitter, Pinterest, Path, and you can send via email.
Display Images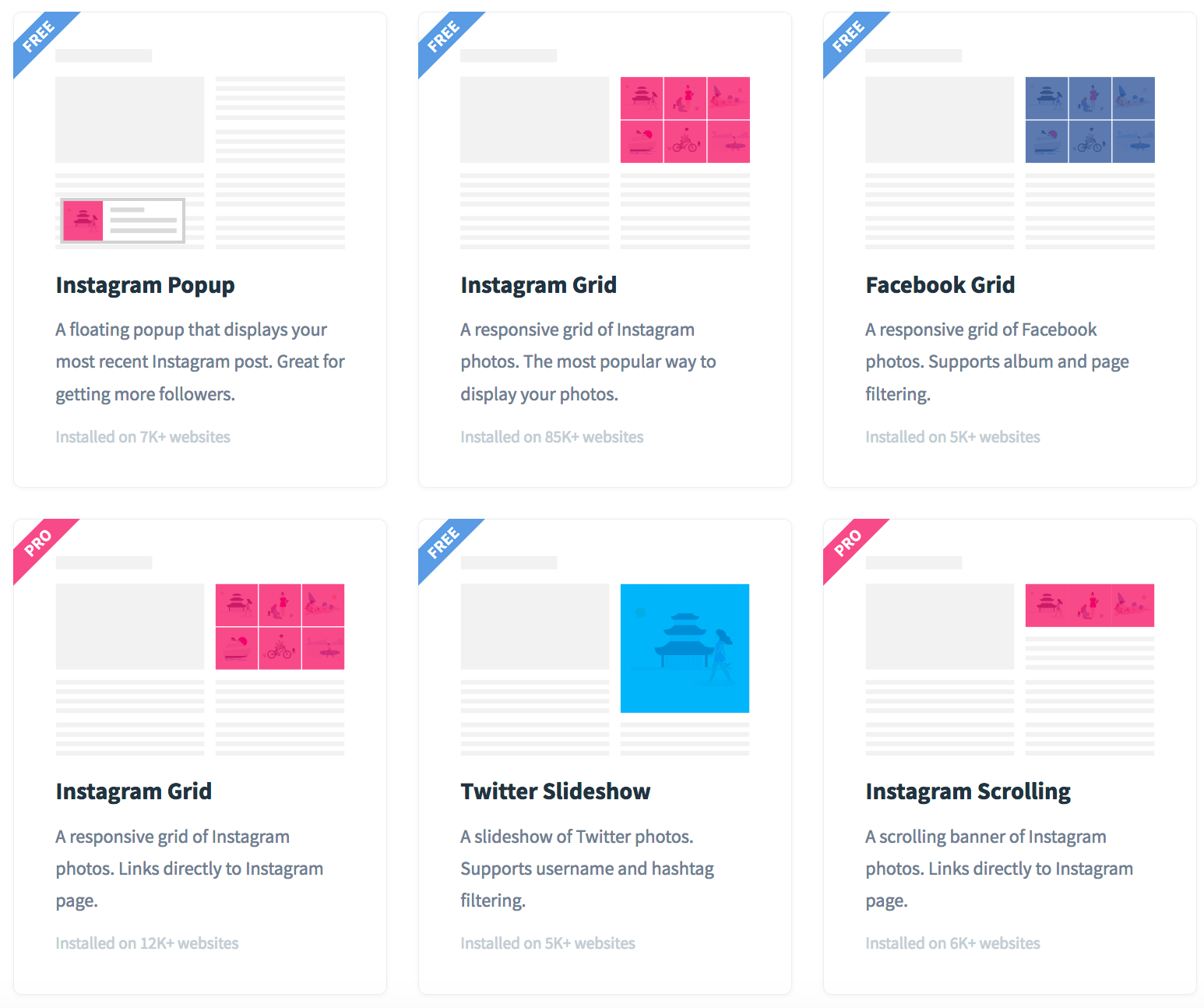 Where is the best place to advertise your visual content? Your website! If you have a WordPress site (and who doesn't, these days?), you can use this extension to create a widget on your site that displays both photos and videos from Instagram, Facebook and more.
It is easy to use, looks good, and is perfect for connecting your social account with your ecommerce site. Or with a blog.
Promote Your Images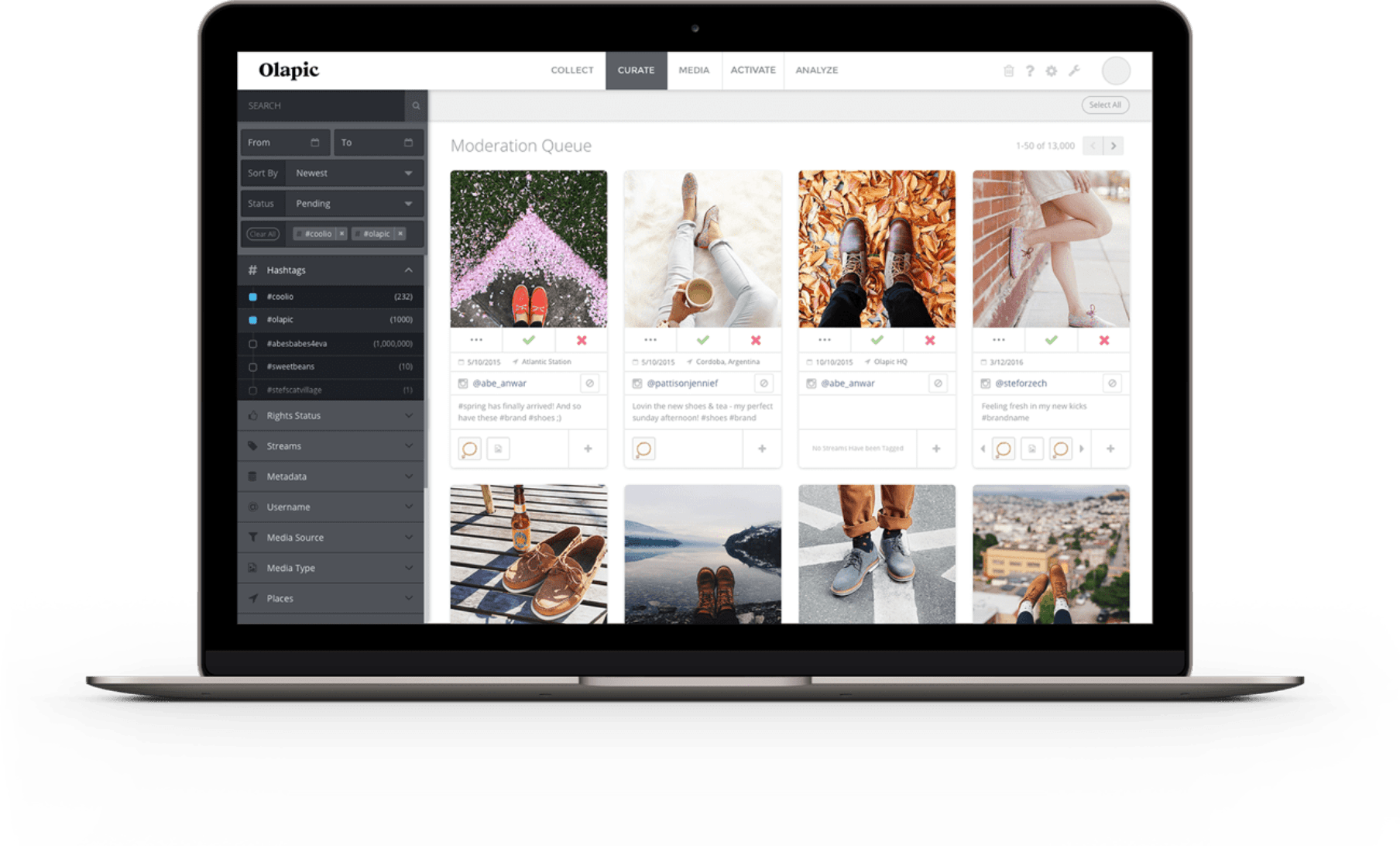 Formerly Piquora, this is a precision tool for better visual content curation. It enables users to combine algorithms to make smarter content choices. It also automates activation, so you don't have to manually make requests.
This is a great time saver, and a more advanced tool than many for Instagram.
Olapic has a powerful analytics feature that allows you to discover content that triggers higher engagement. You can also use the tool to find influencers to connect to.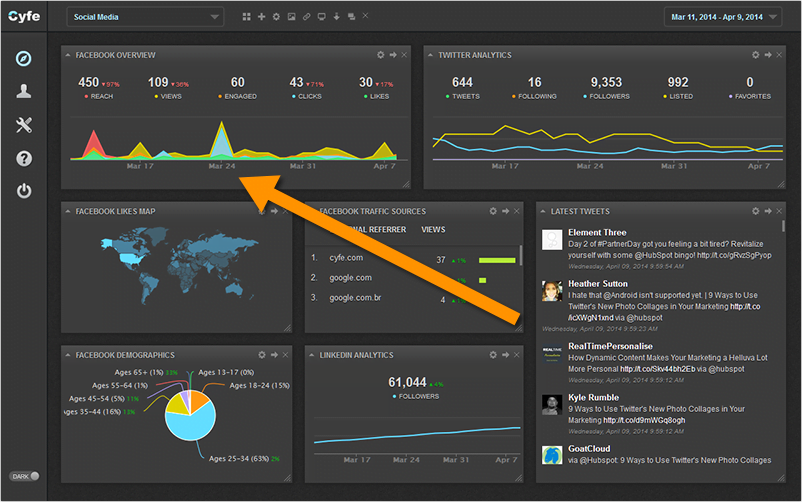 Cyfe is great for monitoring your visual marketing statistics. I use it to monitor social media statistics tracking growth of my Pinterest, Instagram., Flickr, and Youtube.
This page lists a few other marketing widgets you can use for visual marketing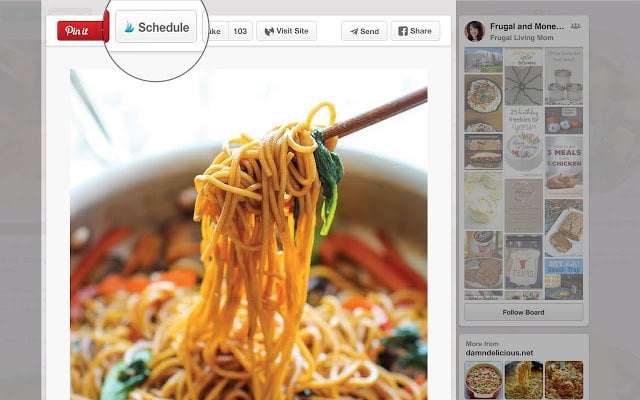 Tailwind offers the most efficient features for productive posting to your social media channels.
Manage multiple visual marketing accounts from one handy dashboard
Automatically optimize your Pinterest and Instagram schedules based on when your audience is most engaged.
See and quickly implement optimization recommendations including popular hashtags (which are auto-suggested by the tool)
Add your team members to collaborate with your on managing your social media channels
Visual marketing is fun but it's also tough. It's hard to gain competitive advantage there. You need to be always trying creative approaches and test different things. Hopefully the above tools will help!