Are you stuck in the same content marketing routine using the same content formats over and over again?
This guide will get you inspired! It's all about why and how to diversify your content marketing strategy.
Diversifying your content strategy has multiple benefits, including:
Content diversification spurs your (and more importantly your team's) inspiration and creativity breathing new air into your marketing routine. You feel inspired to try new tools and create new assets.
More formats broaden the list of channels you can use. With video content, for example, you can use video-only channels (Youtube and Vimeo) or video-only features (e.g. Instagram stories, which is by the way the only place on Instagram where you can put clickable links, apart from your bio)
Many content formats can be turned into powerful lead magnets, i.e. fresh assets that can bring in new sign-ups and leads
The more diverse content you produce, the more data you have to analyze. By expanding your content formats and channels, you'll understand your audience better. The more you experiment, the more tricks you find on how you can stand out in the crowd of competitors.
1. Create a Video Course
Having a video course makes you a big deal and broadens your reach outside of your immediate circles.
When putting educational courses together, don't start from scratch. Use your old content in an effort to generate some new value.
Utilize content re-packaging tactic to make sure you have more than a video course in the end.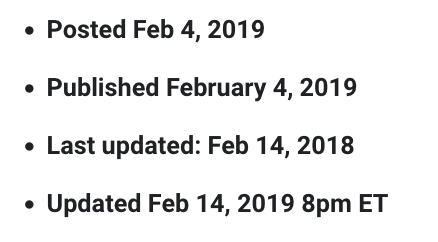 So let's say your video course consists of 10 chapters. So in the end, you'd have:
Your actual video (either a full video or a short version that makes viewers want to join / buy your course). This video can be marketed on Youtube, Vimeo, Facebook brand page and Instagram
The audio version which can be part of your new podcast. Naturally, you want to make sure you edit the audio so it makes sense without the visual component. You can market your Podcast on Soundcloud, iTunes and ultimately put all of the audio tracks together into an Audiobook to be downloaded from your site
Text summary of whatever you were talking about the video. It is also a good idea to create downloadable PDF versions of each chapter for your students to be able to download and use as worksheets to take home. Additionally, put all those PDFs together to create an eBook
Now, the beauty of this approach is that you achieve many goals here:
You create diverse content formats, and each one can be promoted through a separate channel (or a number of channels). Apart from reaching out to new audiences through those platforms, you get to build your reputation in search as all of those separate channels will rank for your brand name. Furthermore, all those diverse content assets can be used to promote one another.
You create a more useful video course allowing your students to access ALL those assets from one place. For example, they can download each chapter in a PDF format and use it while watching a video. Additionally, they can listen to the audio version while commuting to work or doing house chores. And finally they can download the whole eBook with all the takeaways and screenshots included to send to their (remote) team members.
2. Create a Whitepaper
A whitepaper is an expert in-depth report on a specific topic or trend. A good whitepaper combines both of the below criteria:
It's informative and authoritative (providing verified, well-cited data)
It's concise (using graphs, charts, etc. to visualize and structure complicated information to make it easier to consume)
Another important aspect of a good whitepaper is original data. You can use your own client/customer base to collect data for your whitepaper. Or you can collect data from elsewhere. Here are a few ideas on getting responses to your survey for free.
A whitepaper is a perfect lead magnet, especially if they are done on a highly trending topic. Some ideas include:
Publishing a whitepaper on surveyed traffic changes right after another Google update
Publishing a case study on boosting Christmas sales a couple of months before Christmas
Visualizing flu season based on the official stats, etc.
Whitepapers require some visualization tactics and tools. Venngage offers powerful visualization features allowing you to beautifully put numbers into charts and graphs.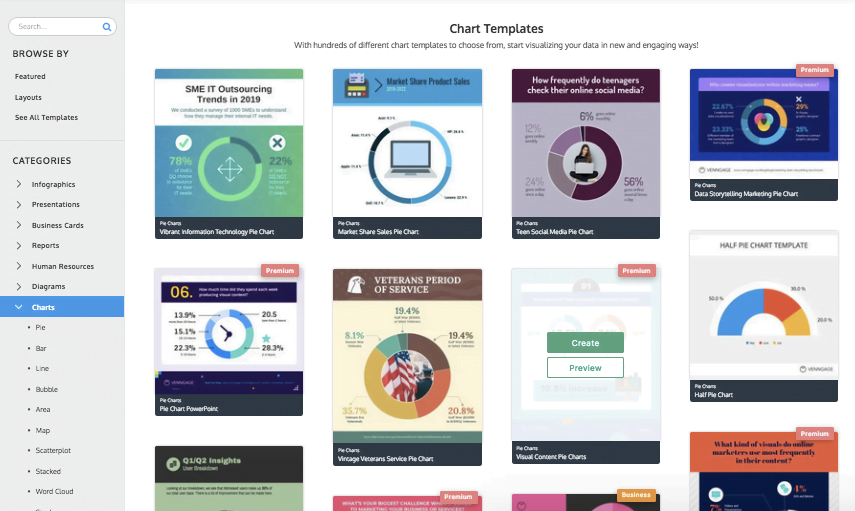 You should always do your best with on-site promotion and monitoring of your whitepapers because this is where the most leads will be coming from.
3. Set up an Email Course
Finally, another multi-purpose content marketing tactic that can help you achieve multiple goals is creating an automated email course. Using it, you can:
Re-package old content (by putting your old articles together into lessons that can be emailed to your subscribers)
Engage your newsletter subscribers by providing them with new guides on a regular basis
Build some income by either including CTAs into your emails or providing a paid email list option
Scale your marketing efforts by using email marketing.
Creating an email course involves the same type of planning as creating a video course:
Browse through your own archives (as well as your old guest contributions) and select articles that seemed most useful and/or best received by your audience.
Create a spreadsheet with the plan what else can be added to add some substance. Chances are your skills have improved since you wrote an article, so you may have lots of ideas now. Consider creating more visuals, checklists, and cheatsheets. Think about whether there are more tools and data to add.
Use your current email marketing platform to schedule your email course to go out to your audience on a regular basis (I suggest a monthly or a by-monthly newsletter is frequently enough).
Now, while it's extremely easy to set, this content format has a few challenges:
Emails get easily missed: There's too much spam and everyone's inbox is very cluttered. To overcome this challenge, focus on quality rather than quantity. Don't send your lessons too often and use strong personal branding to get it recognized in the inbox
It is getting harder and harder to convince people to optin for your newsletter. Web users are growing weary of every other website providing them with an option to optin.
Overcoming this challenge takes time and experimentation. Consider using a professional email marketing service to set up a solid marketing strategy.
Takeaways: Creating Content Diversification Strategy
By diversifying your content marketing you can discover new effective channels, broaden your reach ad even come up with more monetization methods
Creating a video course can be an effective content diversification method allowing you to create dozens of multi-format content assets that can support one another
Downloadable content (especially whitepapers) is still an effective way to generate more leads
You can effectively re-use old content by creating an automated email course
And how are you diversifying your content formats and content marketing strategy? Please share your tips!